Chapter Links
Chapter links updated: 2015-11-19
Home Page
Go to Home Page
Outings & Events
Outing Calendar
Outing Reviews
Ratings: Hike & Kayak
Outing Leader Bios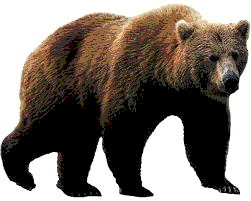 Bearproof Containers
Trip Leader Input
Fire Tower challenge

Chapter Information
By-Laws Document
Chapter Chair Report
Committee Contacts
Committee Minutes
Donations, Memberships
Forms & Guidelines
Handbook for Chapter
Meeting Locations
Policies and Resolutions
Departments
Education
Conservation
Young member group
Membership
Join or Renew by mail
Join or Renew online:
List of New Members
Resources
Checklists
Classifieds
Leave No Trace
Rules & Regulations
Weather
Executive Committee
Job details
Member List
Member Optout List
Potluck Signup
Click on the Email icon to be added to

our email list or Opt Out of newsletter postal delivery.
Chapter News
Updated: 2015-11-25

November / January 2016 Newsletter is Available Online!
View

2016 ADK Winter Mountaineering School - Jan 28 to Feb 3

The 2016 winter mountaineering school will run from Thursday, January 28th through Wednesday, February 3rd out of the Adirondack Loj and offers a variety of courses from day hikes to Multi-night advanced backpacking trips.
These courses offer a comprehensive starting point for people just getting into winter hiking, and are invaluable for anyone who aspires to lead snowshoeing or above tree line trips in the winter. All participants must be ADK members. For more info visit
www.winterschool.org
.

Action Alert: Land & Water Conservation Fund Needs Your Help!
This is an absolutely critical time for the Land and Water Conservation Fund (LWCF) and if we don't act soon, we won't be able to save America's most important conservation program. Congress let the LWCF expire on September 30 and we need your help to ensure it is reauthorized intact.
For details and sample letter for your congressional rep:
Details

DEC Announces Opening of Trail + Fire Tower on Spruce Mountain
Spruce Mountain's rehabilitated fire tower and new trail in the town of Corinth, are open for public use, DEC announced today. .
Note that it will be closed during hunting season between October 24th through December 6th. Spruce Mountain cannot be counted towards the firetower challenge during this period. Closure during big game hunting season was a condition for the conservation easement.
For more info:
View Press Release

Chapter Leadership Positions Still Exist for 2016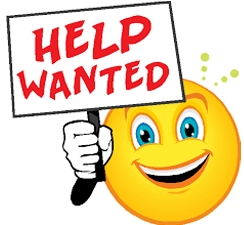 Chair Positions (2 positions, 1 year terms.)
The First Vice-Chair shall perform the duties of the Chair in absence of the Chair, be responsible for overseeing the work of committees so designated by the Chair and perform duties as listed in the chapter job description.
The Second Vice-Chair shall perform the duties of the Chair and First Vice-Chair in their absence and shall oversee the work of committees so designated by the Chair.
Contact Laura Fiske [ ] for more info or to express interest.

Volunteer needed to become the Chapter Newsletter Editor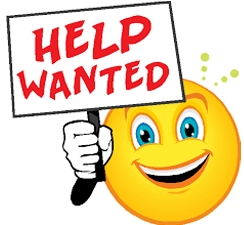 This position requires familiarity with Microsoft Word and the knowledge or ability to learn Microsoft Publisher. Publisher uses many of the same concepts and techniques of Microsoft Word with additional features tailored for newsletters. If someone is willing to learn, we will train that person with the skills necessary to become our Newsletter Editor.
The chapter issues a newsletter six times per year that contains information on chapter programs, outings and other activities as well as updates from various committees and the main club. Each issue is between 12 and 16 pages depending on the content.
The Newsletter Editor is responsible for formatting between 4 to 7 of these pages.
The Outings Instructions page and the last page do not change. The Outings Calendar, Trip description and Trip review pages are created by the chapter Webmaster and do not require formatting by the Newsletter Editor.
Unique content comes from Executive Committee members. This content is copied to Microsoft Word documents and sent to volunteers to proofread and make corrections.
The previous Newsletter is used as a layout template by the Editor. Content is copy/pasted from the Word documents into text boxes in the Microsoft Publisher document. The Editor prints the Publisher document as a PDF and sends it to the printing company. It is estimated the entire process takes approximately 10-15 hours per newsletter for the Editor.
As a voting member of the Executive Committee this position also requires attendance at the monthly Executive Committee meetings. For more info, please contact Laura Fiske: .

Make Suggestions to Add Smart Phone Apps to Web Site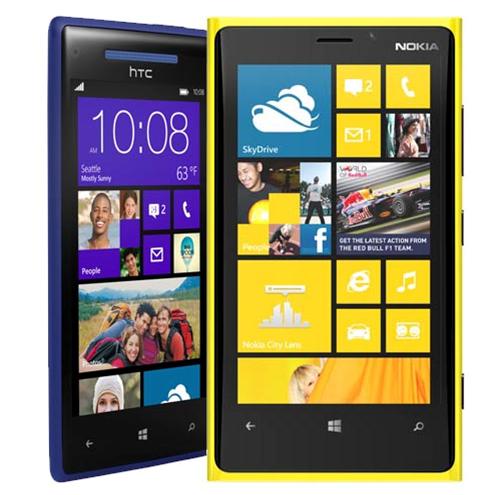 Have you found an app that you like and think other ADKrs might want to check out? If so, send the app name to
newsletter@adk-gfs.org
and we'll add it to our web site and newsletter if it appears to be of interest to our members.
Notice the
Smart Phone Apps
link added to the Chapter Links

2015 Chapter Winter Weekend Heart Lake February 5-8 - Trip filled!
We are again renting the Wiezel cabin for the Glens Falls Saratoga Chapter of ADK for our winter weekend 2016! We are filled up and have a couple on the waiting list. Steve Mackey -
smackey33@verizon.net

ADK Mountain Club needs good participation for Supervised Volunteer Trails Program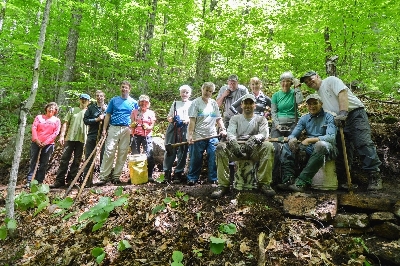 Since 1986, the Adirondack Mountain Club (ADK) has been hosting volunteers to participate in trail projects. In that time, over 10,000 volunteers took part in maintaining the trails of the Adirondack Park. Our volunteer trails program is not just about the trails though, it's also about the people that maintain them. I can say with confidence that all 10,000+ volunteers who participated in ADK's volunteer trails program left with a sense of stewardship for the Adirondacks. They know firsthand how much hard work it takes, and how rewarding it is, to keep our Adirondack trail system in tip-top shape.
It is going to be a tall order to fill all of these projects. For this expansion to be possible in the future we need good participation. Your help would mean 10,000 more great experiences, a more pleasant hiking adventure and the protection of wild areas along trail corridors.
We have several scholarship opportunities available for our High School Volunteer Program. These scholarships would cover the cost of our participation fee. Our newest addition is the ADK Woods Woman Scholarship. This scholarship is available to a high school aged woman who wants to participate in a volunteer trail project.
For more information:
Details

Help with Recreation Planning as member of multi-chapter group?
ADK is forming a Recreation Working Group to help the chapters with subjects such as trip leader training, assisting in the planning of annual/seasonal outings, and best practices: what chapters do well and could share with other chapters.
We would like to have members (this is not a formal committee) from several different chapters, with around 10 people. We will eventually have an annual face-to-face meeting (location to be determined), as well as the occasional conference call. Some of our work will also be done via e-mail.
If you are interested in participating, please contact Bob Van Hise at (716) 628-0355 or at
adkpaddles.bvh@gmail.com

Your Chapter Needs Some Good Volunteers!
As a way to develop a listing of chapter members that want to help out with the chapter, a volunteer request form has been developed. Please complete the volunteer form indicating your areas of interest and a member of the executive committee will get back to you to discuss the next steps.
The form is located in the Chapter Links under "Chapter Information Forms & Guidelines" or the link:
Volunteer Request Form
Contact Laura Fiske at 518-884-0345 or email
chapterchair@adk-gfs.org

Fill out report if you hiked Pharaoh Lake Wilderness Area
Details

Reminder: Include your email address when renewing membership!
We receive membership information bimonthly and update our membership list with your info! You may renew your ADK membership online by clicking on:
Renew Online!
- Make sure to select "Glens Falls Saratoga" as your chapter!
You may also update your email address by clicking on the Email Icon.
Additional Links
ADK Links updated: 2015-10-10
ADK.ORG Links
Headquarters Web Site
Action Alerts
News + Press Releases
Guided Trips, Workshops
Shop: Books,Maps,Gear
Conservation
Education
Volunteering
---
Miscellaneous Links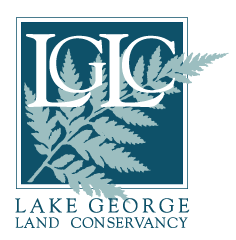 LGLC Round the Lake