Chapter Links
Chapter links updated: 2019-12-19
Home Page
Go to Home Page
Outings & Events
Outing Calendar
Frequent Meet Location
Outing Reviews
Ratings: Hike & Kayak
Outing Leader Bios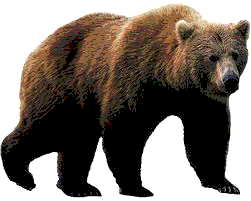 Bearproof Containers
Trip Leader Input
ADK Fire Tower Challenge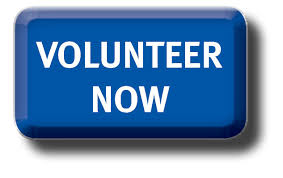 Click on the above button to become a chapter volunteer!
To add or change your email address in the chapter's email list:
Send an email with name and email address to
membership@adk.org
Chapter News
Updated: February 07 2020 14:59:42.

January 2020 Newsletter is available Online!
View

ADK Fire Tower Challenge - Trail closures
Gore Mountain: Effective Nov. 16, 2019 until the end of the ski season, Gore is temporarily removed from the ADK Fire Tower Challenge or the ADK Winter Fire Tower Challenge. Gore Mountain does not allow uphill travel on the mountain during the ski season for obvious safety reasons.
Stillwater Mountain: Fire tower and trail closed Oct 8 - Will reopen 12/21/2019.
Spruce Mountain: Fire tower and trail closed Oct 26 - Will reopen 12/8/2019.
Climbs to closed mountains will be rejected if used for the ADK Fire Tower Challenge during the closure period.

Banff Film Festival World Tour: Feb. 14, 15 at 7pm (Fri, Sat.)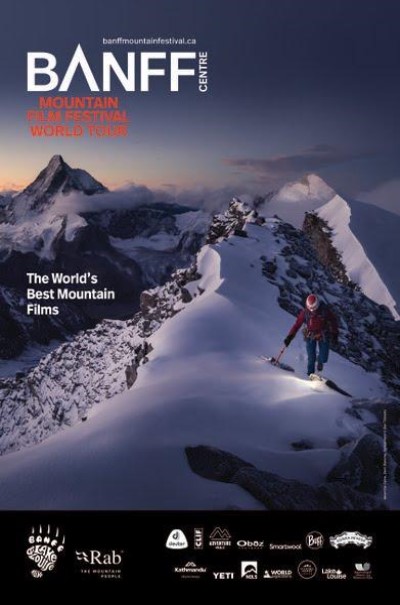 At SUNY Adirondack Theater Humanities Building
Tickets are $15 in advance in Glens Falls at Fountain Square, Rocksport or $20 at the door. All tickets are general admission and non-refundable.
SOLD OUT !!!


50 People on Wait List.
Contact:
Banff@adk-gfs.org
or Maureen Coutant at 518-708-0096 Banff Info Links:
Website
,
Facebook
,
Trailer Video
For more information view:
Details

Our Chapter Rents Snowshoes at Luzerne Market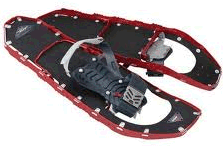 12 Main Street, Lake Luzerne, NY 12846.
- Hours: Sat. 8:30 - 7:30 & Sun. 8:30 - 5:00
- Phone: 518-696-4234.
- Information:
smackey33@verizon.net
We have 2 pairs of MSR's and 3 pairs of Tubbs.
One of the Tubbs is for children.
Daily Rental is $10 a pair

ADK Trailhead Stewardship Program - Interested ?
Hi...I'm Jim Schneider from the ADK Glens Falls-Saratoga Chapter. I'm the volunteer coordinator of the ADK TSP. I work with Bobby Clark, manager of the ADK High Peak Information Center. (HPIC) I got involved with this program as a steward three years ago and I love it. It's hard work, but it's good work (and there are great perks and benefits - really!).
Application deadline: February 21, 2020
Need more information? Have questions? How to apply?
View Details
Contact us:

Special Donations for 2020 by our chapter.
To view list of donations by Glens Falls/Saratoga Chapter:
View PDF

Mo Coutant Wins Volunteer Award from ADK Mountain Club

You may have seen "Mo" raking leaves at Headquarters, on a trail, in a kayak or at the Banff Film festival. Mo, or more formally known as Maureen Coutant, is everywhere. She is an extraordinary volunteer from the Glens Falls-Saratoga chapter.
In her many years as a chapter volunteer she has served as Chapter chair, vice-chair, newsletter editor and director. She is also dedicated to getting people outdoors. For years she has led a weekly hike or paddle, clocking 40-60 chapter outings each year - that is more than 200 outings over the last five years! The people on her trips love her and have come to rely on her passion for and knowledge of the region to get out and explore.
She also provides a great service to all ADK members by hosting two workdays each year to do maintenance on the Headquarters building on Goggins Road. You can find Mo and her volunteers raking leaves, washing windows and other tasks that would likely go undone without her efforts. She makes the days fun and always brings homemade treats and other snacks to take care of her crew.
Mo doesn't stop there though. Two years ago she spearheaded an effort to have the ADK Glens Falls-Saratoga chapter bring the Banff Mountain Film Festival to Glens Falls. It sold out its first show two years ago; a second night was added this year and both nights sold out. Mo manages all of the coordination, from the contract with Banff to securing sponsors, to bringing tickets to people who order them. She follows through in her characteristic Mo way, by bringing homemade chocolate chip cookies to thank the sponsors and partners after the event.
You can see that Mo provides great service to members of ADK with her work at Headquarters, to Chapter members through her Chapter leadership and extensive outings offerings, and to the greater community by raising ADK's profile with the film festival. We all benefit from Mo's talents and her generosity of time and spirit. She is an extraordinary volunteer. Congratulations Mo for being recognized and awarded for your time to the organization.

Chepontuc Footnotes will go green or at least greener!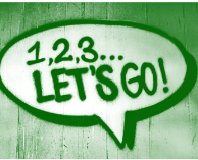 The last printed issue and general mailing of Chepontuc will be the January 2020 - March 2020 issue.
Please know that as long as you inform us that you wish to continue to receive Chepontuc Footnotes via the postal service, you will continue to do so.
Consider leaving less of a trace on our environment, leave a few more trees standing and make the money spent on the production and mailing of the newsletter available to support the activities we appreciate, like hiking, paddling, trail maintenance and the many conservation efforts that are being undertaken by ADK.
If you wish to continue to receive a printed copy, please complete the form in the link below and return it by December 1, 2019 to: Membership; Glens Falls-Saratoga Chapter ADK; P.O. Box 2314; Glens Falls, New York 12801.
Detailed Infomation and Opt In Form

Seeking applicants aged 11 to 17 for the 2020 camp season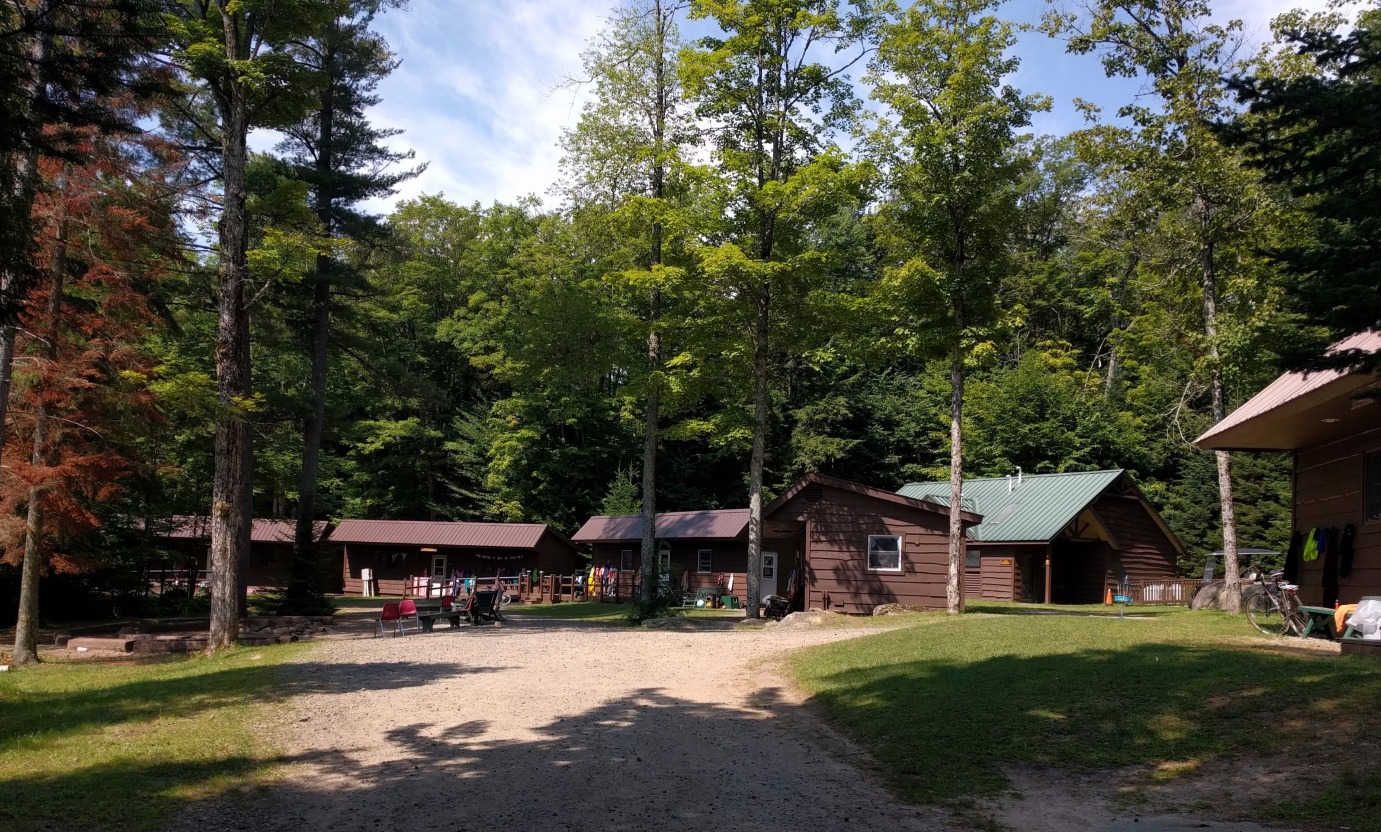 The Glens Falls-Saratoga Chapter of the Adirondack Mountain Club is seeking applicants in the 11 to 17 age group to sponsor for the 2020 camp season.
The chapter pays the $350 fee
for selected youths to spend a week at either of DEC's environmental camps, Camp Colby near Saranac Lake or Pack Forest just above Warrensburg.
For those in the older age range who prefer a more rugged experience, which includes five days out in the woods with hands-on experience learning the ins and outs of trail maintenance, ADK's headquarters offers its own Teen Trail program.
The chapter pays the $285 fee
for the Teen Trails program. Applicants here will have a choice of several possible locations, which in the past included the High Peaks Area, portions of the Northville-Placid Trail and the Lake George area, though several other areas fall into consideration dependent upon need.
DEC applications must be in by December 20. Acceptance will be on a first come, first served basis and registration must be done by the chosen candidate.
DEC camper sponsorships have been selected and we currently have a waiting list. Please note : We are still accepting applications for the ADK Teen Trails sponsorship (age range 14-17) - Deadline is March 15, 2020.
Details and links to forms on the
Education Page

Sign up for 2019 Chapter Winter Camp at Heart Lake Feb. 7-10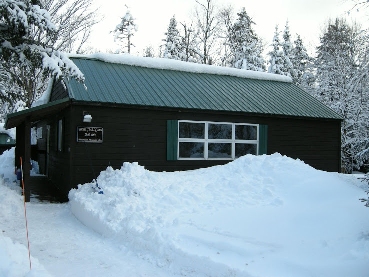 We are again renting the Wiezel cabin for the Glens Falls - Saratoga Chapter of ADK for our winter weekend 2020! We have reserved it for the weekend of February 7-10, 2020. We usually go up Friday afternoon/evening and head home Sunday night/Monday morning.
The three night stay cost is $110 per person and includes the cabin rental and group dinners for Saturday and Sunday nights. (If costs come in below this estimate, we will distribute refunds accordingly.) The cabin is located near Adirondack LOJ, with the High Peaks at our doorstep. The cabin has heat, lights, and running water, including a full kitchen and two bathrooms. It sleeps 16 and I will begin accepting reservations with payment from members ASAP. A waiting list will be maintained. We almost always take a few people off the waiting list.
Most of the regulars are winter 46'ers, so if you are working on your WInter 46, there are a lot of us, to help you get a mountain or two. There is also quite a few of us that cross country ski. We show slide shows and movies Saturday and Sunday night. Feel free to bring some of your computer pictures from your previous adventures to share. We are happy to see new faces.
Please send checks made payable to Steve Mackey to:
Steve Mackey, 21 MacArthur Dr., Glens Falls, NY 12801-2317.
Email any questions to:
smackey33@verizon.net

Your Chapter Needs Some Good Volunteers!
At the annual October meeting, chapter officers are elected to serve the Chapter for the upcoming fiscal year. Please consider helping the Chapter find members interested in taking on a leadership role. We have a few members of the Executive Committee helping, but we could use some help from members like you on the Nominating Committee! Please contact Brian Coville by May 15th.
If you are interested in learning about open positions on the Executive Committee, please contact Brian or a current Vice Chair. All officer contact information is available in the newsletter or on the website under the chapter information tab.
The description of duties for all officers and elected positions is also available on our website at
chapter by-laws
.
There is no prerequisite, only the willingness to serve as a leader for the chapter. Most positions have a one-year term and nominations are due August 1st.
Nominations and officer biographies will be published in the September-November Chapter newsletter. Please contact me directly with any questions or nominations.
Brian Coville, Young Member Group & Nominating Committee Chair
Phone: 516-996-5086

Additional Fire Tower Trail Status Info
Stay off icy tower steps. No spikes, please - they damage wood steps. Be safe.
Stay off private property. A dirt road ascends Spruce Mountain from the side of the mountain opposite the hiking trail. It leads to the Saratoga County communications building just below the fire tower. This road is on private property and is not accessible to the public. It is extremely important that we always respect the rights of property owners. Please do not use this road.

2017 Winter -

Mt Adams Fire Tower has been damaged by ice wind! Fencing and railings were broken off and the tower stairs and landings are slippery. Please do not attempt to go into the tower cab or onto the top landing with the broken fencing.

Outings Updates ... Please Note
No Parking this Summer on RT 73 from Rooster Comb trailhead to Roaring Brook Falls. This is in addition to RT 73 summer parking restrictions set up last year, so plan appropriately. Consider the shuttle or hiking elsewhere when lots are full.

Bears have been very active and aggressive!

Fire Tower Guide Released in a Second Edition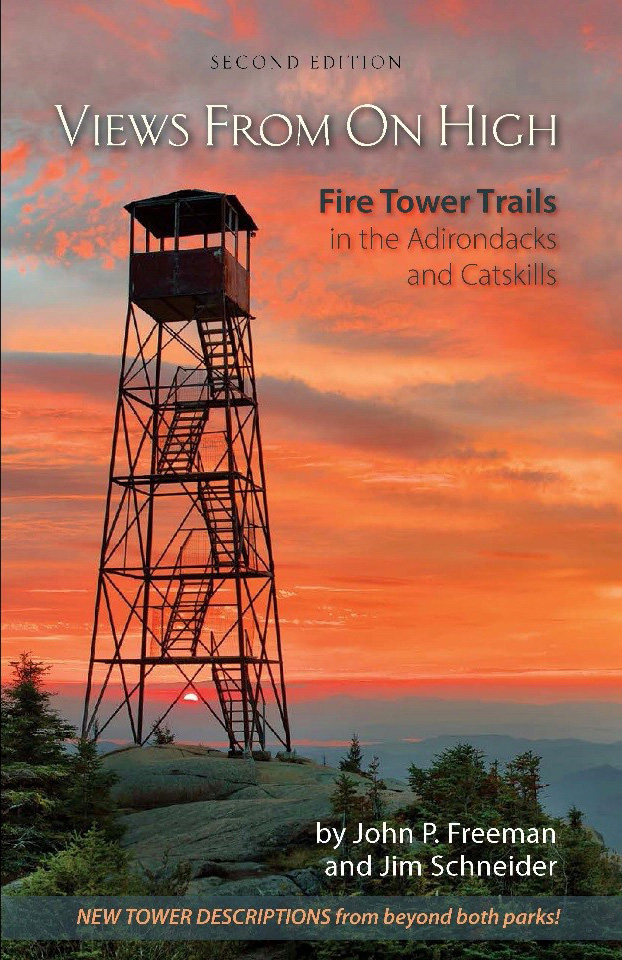 Adirondack Mountain Club has released the second edition of its popular hiking guide, Views from on High: Fire Tower Trails in the Adirondacks and Catskills.
Extensively revised and redesigned, it includes a new chapter describing fire towers outside of both parks. The intervening years have seen what coauthor Jim Schneider refers to as "fire tower fever," a sweeping enthusiasm that has helped prompt restoration of numerous towers and their trails. For more info, visit:
Press Release
Views from on High: Fire Tower Trails in the Adirondacks and Catskills is 224 pages, 5 1/2" x 8 1/2", and includes numerous photos and maps. It is available in softcover for $14.95 ($11.96 members) at book and outdoor supply stores, at ADK stores in Lake George and Lake Placid, through mail order by calling (800) 395-8080, and online at the
ADK Store.

New Trails in the Palmertown Conservation Area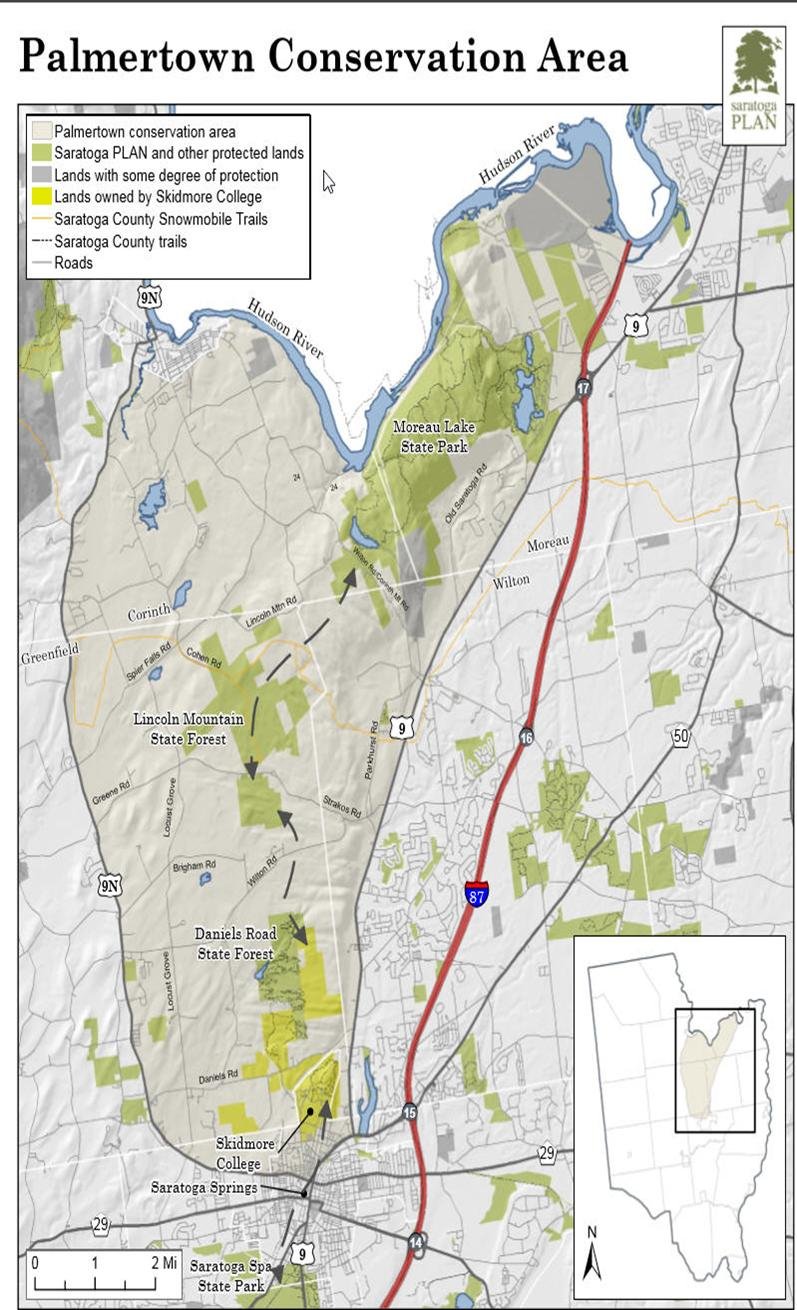 Working with Saratoga PLAN graduate students in The State University of New York at Albany 2017 Graduate Planning Studio class recently delivered their final presentation on conservation and recreation analysis of the Palmertown Conservation Area. to develop a strategic and comprehensive conservation plan, stretching from Moreau Lake State Park down to Saratoga Springs.
For details and map click
View details

Fire Tower Challenge Merchandise is Available for Purchase.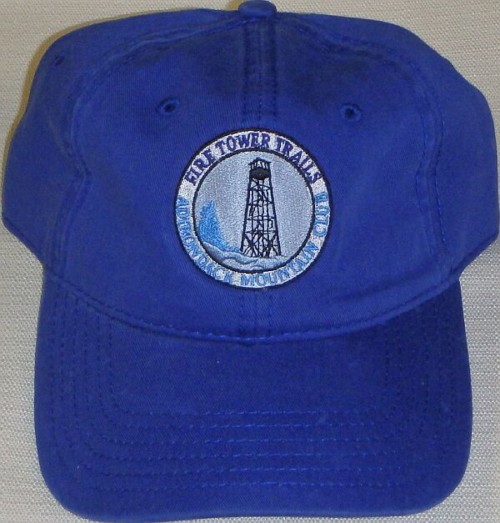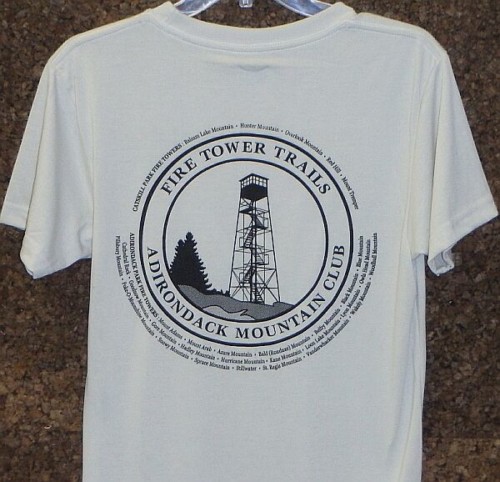 FTC Hats and T-Shirts
can be purchased at ADK Headquarters located at 814 Goggins Road in Lake George off Northway Exit 21. Will make a great Christmas or birthday gift.
Purchase online at:
adk.org/product-category/clothing

Make Suggestions to Add Smart Phone Apps to Web Site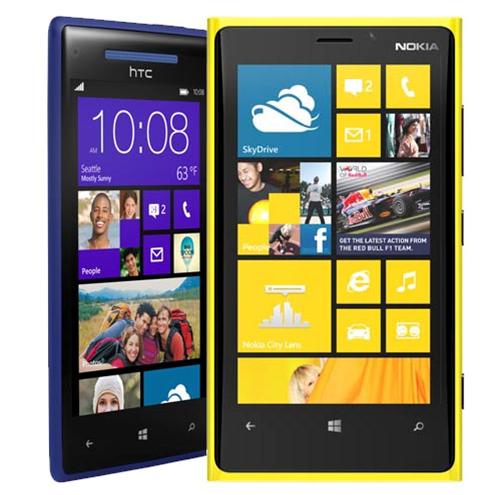 Have you found an app that you like and think other ADKrs might want to check out? If so, send the app name to
and we'll add it to our web site and newsletter if it appears to be of interest to members.

Notice the
Smart Phone Apps
link added to the Chapter Links

Fill out report if you hiked Pharaoh Lake Wilderness Area
Details

Reminder: Include your email address when renewing membership!
We receive membership information bimonthly and update our membership list with your info! You may renew your ADK membership online by clicking on:
Renew Online!
- Make sure to select "Glens Falls Saratoga" as your chapter!

Special Donations for 2020 by our chapter.
To view list of donations by Glens Falls/Saratoga Chapter:
View PDF