[ This page last updated: 2013-06-08 ]
All programs are free and open to the public. Reservations are not required.
Directions & maps to program locations on these web sites:

• Saratoga Springs Public Library For Past Programs Click: Program Archives
• Crandall Public Library, Glens Falls

---
Upcoming Programs
---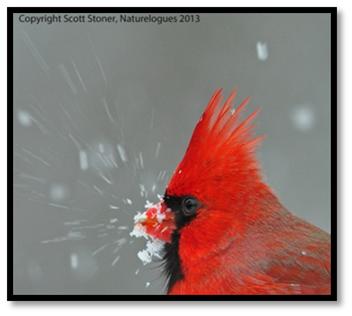 If you think you have to travel to the far corners of the earth to explore the beauty of the natural world, think again!   Birds, flowers, butterflies, reptiles and amphibians abound in New York's Capital Region and just beyond. Join Denise Hackert-Stoner and Scott Stoner of Naturelogues for this program highlighting the beauty of nature we can find right in our own backyards!

The award-winning nature photography of Scott Stoner and Denise Hackert-Stoner of Naturelogues has been exhibited in many galleries throughout New York's Capital region. Their work has appeared in numerous publications including Birder's World, New York State Conservationist and the new book, "New York Wildlife Viewing Guide." They offer natural history slide programs for adults and children as well as sales of their nature photography and note cards. Visit them at naturelogues.com or on Facebook.
---