Upcoming Chapter Programs
All programs are free and open to the public. Reservations are not required. Directions and maps to program locations on these web sites:
For Past Programs, click:

Thu Sept 20 - Hiking Australia & New Zealand at 7pm Saratoga Library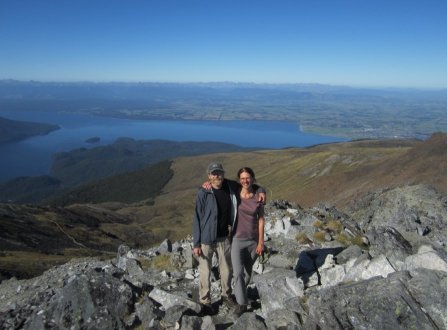 Join ADK members Tammara Van Ryn and Chris Lincoln for a presentation on their epic February to April 2018 trip to Australia and New Zealand.
They hiked 250 miles, spent 23 nights in a tent, and 14 nights in a camper van!  Chris and Tammara met with several conservation organizations during their trip, and will share insights gained on invasive species management in addition to their hiking stories. 
Tammara Van Ryn and Chris Lincoln live in Greenwich, NY. They are long-time Adirondack Mountain Club members, and Tammara serves on the club's board of directors. Tammara works in land conservation, and Chris is an organic farm inspector. In their spare time they hike, canoe, garden and volunteer for several organizations.