Chapter Links
Chapter links updated: 2019-05-15
Home Page
Go to Home Page
Outings & Events
Outing Calendar
Frequent Meet Location
Outing Reviews
Ratings: Hike & Kayak
Outing Leader Bios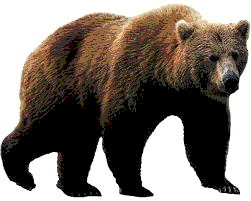 Bearproof Containers
Trip Leader Input
Fire Tower Challenge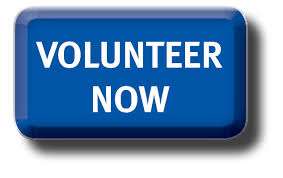 Click on the above button to become a chapter volunteer!
To add or change your email address in the chapter's email list:

Send an email with name and email address to
membership@adk.org
Chapter News
Updated: 2019-05-23

May 2019 Newsletter is available Online!
View

Your Chapter Needs Some Good Volunteers!
At the annual October meeting, chapter officers are elected to serve the Chapter for the upcoming fiscal year. Please consider helping the Chapter find members interested in taking on a leadership role. We have a few members of the Executive Committee helping, but we could use some help from members like you on the Nominating Committee! Please contact Brian Covelle by May 15th.
If you are interested in learning about open positions on the Executive Committee, please contact Brian or a current Vice Chair. All officer contact information is available in the newsletter or on the website under the chapter information tab.
The description of duties for all officers and elected positions is also available on our website at
chapter by-laws
.
There is no prerequisite, only the willingness to serve as a leader for the chapter. Most positions have a one-year term and nominations are due August 1st.
Nominations and officer biographies will be published in the September-November Chapter newsletter. Please contact me directly with any questions or nominations.
Brian Coville, Young Member Group & Nominating Committee Chair
Phone: 516-996-5086

Outings Updates ... Please Note
Before you go out this spring, above 3000 feet, check to see if you should rethink your plan. We don't want to damage the areas we all love and want to protect! To check on trail conditions: dec.ny.gov/outdoor/113437.html. Mud season isn't specific dates...it's specific conditions!
More Parking Restrictions this Summer in the High Peaks! The bridge leading to The Garden Parking lot will be replaced this summer and The Garden lot will be closed. You can only access the area by using the shuttle run by the Town of Keene out of Marcy Field. If you are a JBL Loj guest, the Loj staff will pick you up. Hikers will not be able to drive, bike, or walk up the private road. The town currently (early April) doesn't have enough drivers to operate the shuttle 7 days a week. Please check before you plan to try to hike from The Garden at: townofkeeneny.com/2019-garden-hiker-shuttle-information .
No Parking this Summer on RT 73 from Rooster Comb trailhead to Roaring Brook Falls. This is in addition to RT 73 summer parking restrictions set up last year, so plan appropriately. Consider the shuttle or hiking elsewhere when lots are full.

Note that Wakely Fire Tower is now open.
Fire Trail Status

Bears have been very active and aggressive!

Chepontuc Footnotes will go green or at least greener by 2020!

The last printed issue and general mailing of Chepontuc Footnotes will be the Nov. 2019 - Jan. 2020 issue. If you wish to continue to receive a printed copy, please click on thie link below and return the form by November 1, 2019. Otherwise, the default e-distribution will be to the e-mail address you supplied ADK when you joined or renewed your membership.
Detailed Infomation and Opt In Form

Fire Tower Trail Status Info

( from FTC Chair )
2018 July 7 -

The repairs to Wakely Mtn FT are complete. All concrete footings were replaced, new hardware and fasteners installed on all the footings, new roof, examination and tightening of all nuts and bolts, removal of the guy wires, and maintenance of trees/brush in the vicinity of the helipad; additionally, minor trail work/brushing was done in preparation for reopening. The crew spent 8 days at the mountain summit to complete the work. With the FT safety issues addressed the trail and FT have been reopened to the public. This was an operation spearheaded by L&F Planners/Foresters with additional support from the Rangers, State Police, Operations, Backcountry Stewards, and of course contractor Dave Vana and his crew.

2018 June 29 -

Kane Mountain trail closure: The South Trail up Kane Mountain off Schoolhouse Road is closed. The trail crosses private lands, and the landowner revoked permission for the public to cross. Hikers must use the formal Kane Mountain Trailhead off Green Lake Road.

2018 Spring -

Blue Mt. fire tower: the cement building at the base of the tower and all radio equipment has been removed. NYSDEC is working on a project to restore the tower to its historical design. To be completed this year.

2018 Spring -

Pillsbury Mt. fire tower: NYSDEC will repair and replace caging that has fallen off near the top of the tower. DEC is working to relocate the radio equipment with plans to reopen the tower cab in 2019.

2018 Spring -

Catskill Overlook Mt. fire tower new parking area open: Details

2017 Winter -

Climbs to closed mountains will be rejected if used for the ADK Fire Tower Challenge during the the closure period.

2017 Winter -

Stay off icy tower steps. No spikes, please - they damage wood steps. Be safe.

2017 Winter -

Stay off private property. A dirt road ascends Spruce Mountain from the side of the mountain opposite the hiking trail. It leads to the Saratoga County communications building just below the fire tower. This road is on private property and is not accessible to the public. It is extremely important that we always respect the rights of property owners. Please do not use this road.

2017 Winter -

Mt Adams Fire Tower has been damaged by ice wind! Fencing and railings were broken off and the tower stairs and landings are slippery. Please do not attempt to go into the tower cab or onto the top landing with the broken fencing.

Fire Tower Guide Released in a Second Edition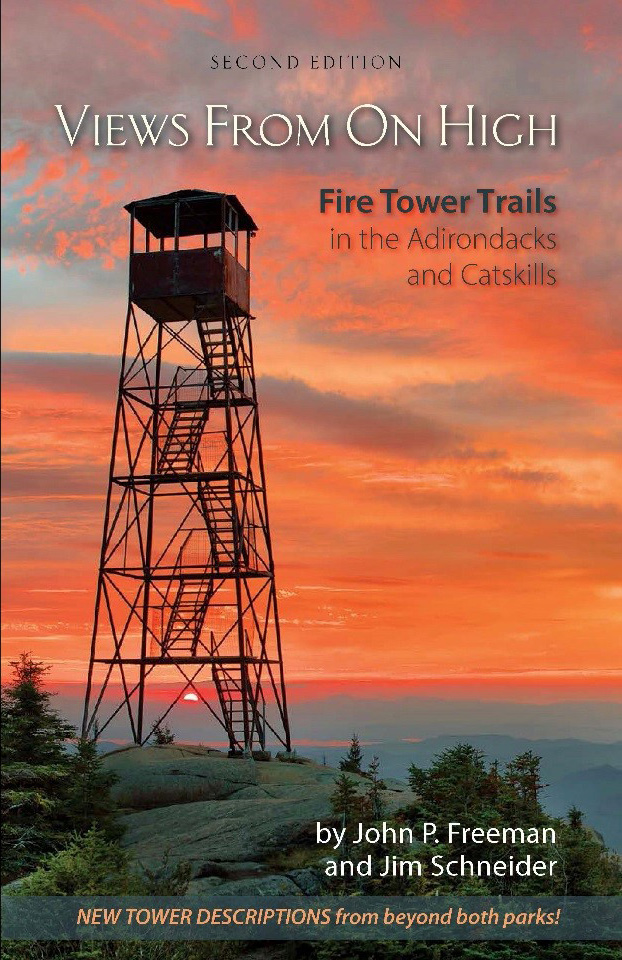 Adirondack Mountain Club has released the second edition of its popular hiking guide, Views from on High: Fire Tower Trails in the Adirondacks and Catskills.
Extensively revised and redesigned, it includes a new chapter describing fire towers outside of both parks. The intervening years have seen what coauthor Jim Schneider refers to as "fire tower fever," a sweeping enthusiasm that has helped prompt restoration of numerous towers and their trails. For more info, visit:
Press Release
Views from on High: Fire Tower Trails in the Adirondacks and Catskills is 224 pages, 5 1/2" x 8 1/2", and includes numerous photos and maps. It is available in softcover for $14.95 ($11.96 members) at book and outdoor supply stores, at ADK stores in Lake George and Lake Placid, through mail order by calling (800) 395-8080, and online at the
ADK Store.

New Trails in the Palmertown Conservation Area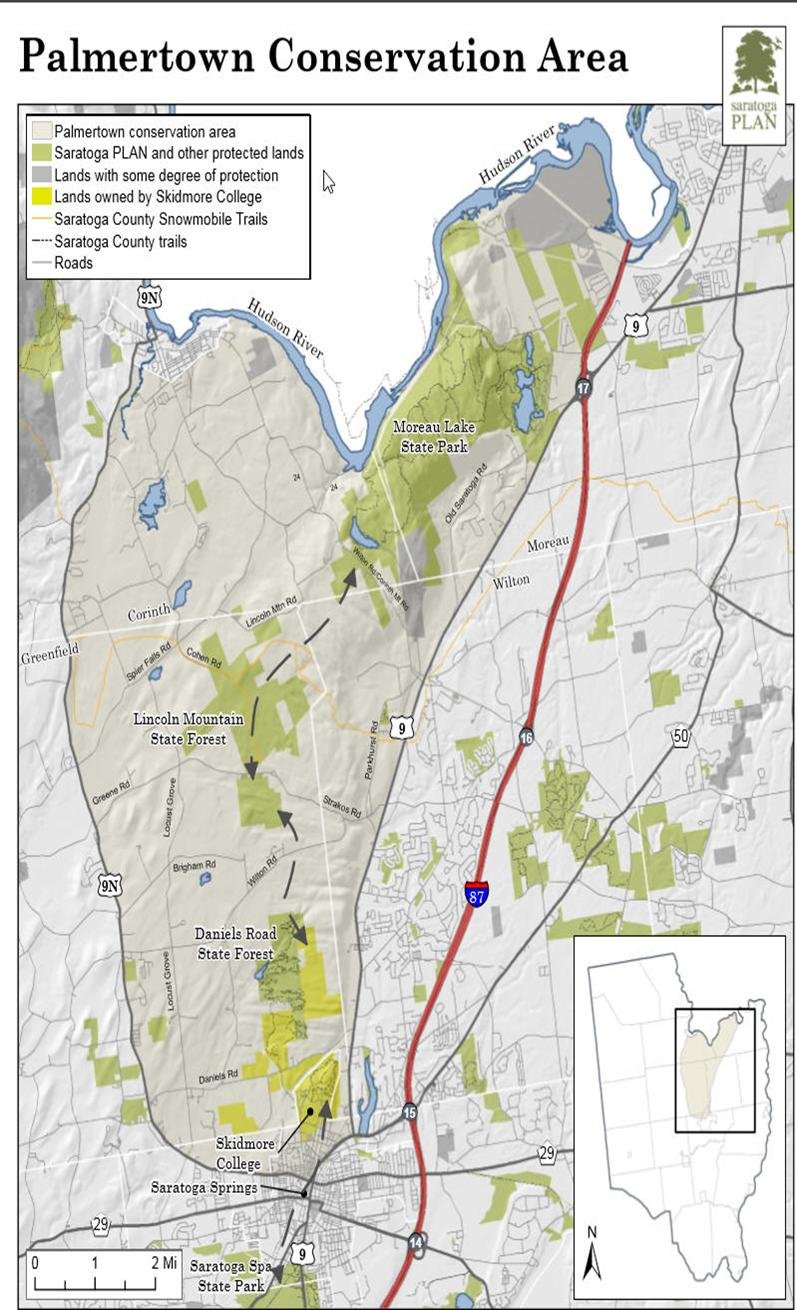 Working with Saratoga PLAN graduate students in The State University of New York at Albany 2017 Graduate Planning Studio class recently delivered their final presentation on conservation and recreation analysis of the Palmertown Conservation Area. to develop a strategic and comprehensive conservation plan, stretching from Moreau Lake State Park down to Saratoga Springs.
For details and map click
View details

Fire Tower Challenge Merchandise is Available for Purchase.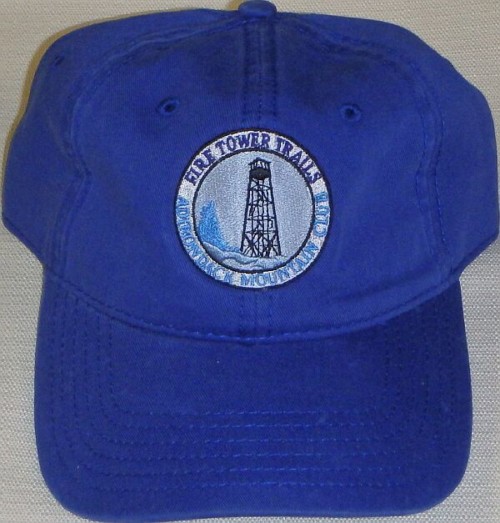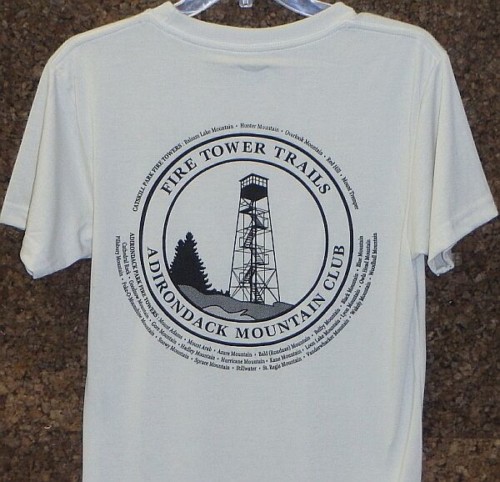 FTC Hats and T-Shirts
can be purchased at ADK Headquarters located at 814 Goggins Road in Lake George off Northway Exit 21. Will make a great Christmas or birthday gift.
Purchase online at:
adk.org/product-category/clothing

Make Suggestions to Add Smart Phone Apps to Web Site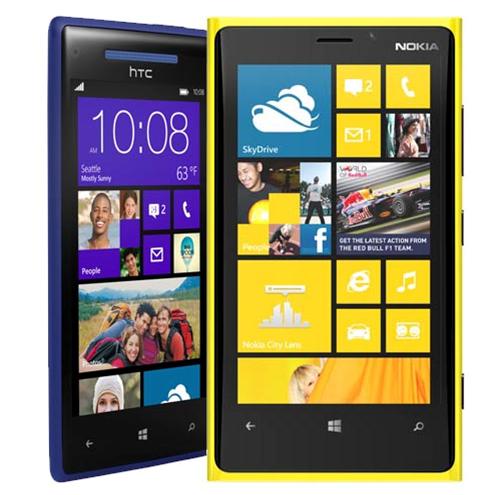 Have you found an app that you like and think other ADKrs might want to check out? If so, send the app name to
and we'll add it to our web site and newsletter if it appears to be of interest to members.

Notice the
Smart Phone Apps
link added to the Chapter Links

Fill out report if you hiked Pharaoh Lake Wilderness Area
Details

Reminder: Include your email address when renewing membership!
We receive membership information bimonthly and update our membership list with your info! You may renew your ADK membership online by clicking on:
Renew Online!
- Make sure to select "Glens Falls Saratoga" as your chapter!