Chapter Links
Chapter links updated: 2019-03-19
Home Page
Go to Home Page
Outings & Events
Outing Calendar
Frequent Meet Location
Outing Reviews
Ratings: Hike & Kayak
Outing Leader Bios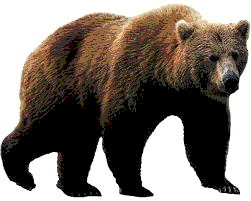 Bearproof Containers
Trip Leader Input
Fire Tower Challenge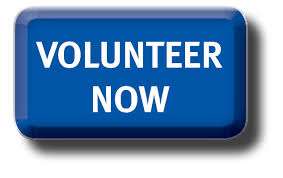 Click on the above button to become a chapter volunteer!
Testing
Click icon to be added to

our Chapter Email list or Change Newsletter Delivery Options:
(Postal or Opt Out).
Chapter News
Updated: 2019-03-07

January 2019 Newsletter is available Online!
View

We Hosted the Banff Centre Mountain Film Festival World Tour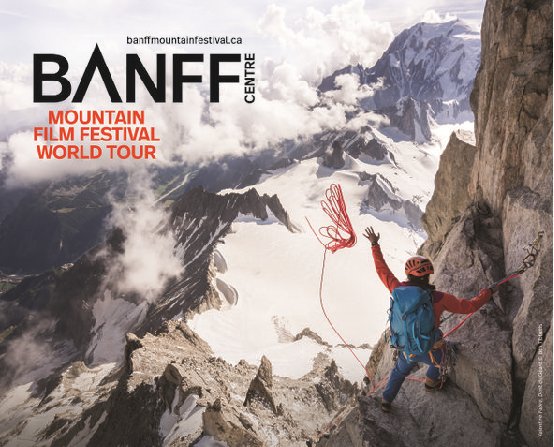 It was held on Mon. Feb 18 (Presidents Day) and Tue Feb 19, 2019 at SUNY Adirondack, Queensbury. The tour stop had 2 sold out fun evenings of films this year! We enjoyed the shows and hope you did too!
The Chapter wants to send out a big thank you to the Banff Committee that made this happen:
ADK-GFS ~ Peter Benoit, Mo Coutant, Dan Kane, Anne Paolano,
Jim Schneider & Tammara Van Ryn
Rocksport ~ Sue Beadle
Fountain Square Outfitters ~ Nancy Fuller
SUNY Adirondack Adventure Sports Club
We will, hopefully, do it again next February. If you are interested in attending, please get your ticket early. Be sure to keep an eye on our website next fall, so you don't miss out.
Thanks again to our local sponsors:
Fountain Square Outfitters
Rocksport, law firm of Meyer & Fuller
Cool Insuring, Nemer Auto Body
Advantage Press for the tickets and posters
Queensbury Hotel for donating a room for our representative from Banff
Additional thanks to the following who donated items for our local door prizes: Adirondack Mountain Club, Adirondack Extreme, The Crossroads, Fountain Square Outfitters, Joy Works by Joy Muller-McCoola, Legs by Liz, Nemer Auto Body, Rocksport, The Sports Page, Steve Myhrberg, Summit Yoga, and West Mountain.
View pictures of the Door Prizes

Note that Wakely Fire Tower is now open.
Fire Trail Status

Fire Tower Trail Closures
Effective with the opening of Gore Mountain for the 2018-2019 ski season on Saturday, November 17 please note that Gore Mountain does not allow snowshoeing on their downhill ski trails during winter for obvious safety reasons. Climbs of Gore Mountain during the winter ski season will be disallowed for credit toward completion of the ADK Winter Fire Tower Challenge. For further info contact the ADK Fire Tower Challenge Committee at firetower@adk-gfs.org

Bears have been very active and aggressive at all High Peaks backcountry camping areas.
-
View bearproof container rental info!

Our chapter is looking to fill 3 positions on the executive committee
The Education Chair over sees the education committee which recruits, screens, selects and arranges for Chapter sponsorship of local youths attending DEC Environmental Education Camps and ADK's High School Summer Trail Projects program. Also the committee sponsors an Outreach Program offering youth oriented outings, workshops and activities at area schools and community events as the need arises.
The Publicity Chair disseminates information on Chapter activities to local media outlets and other venues.
The Newsletter Chair collects articles from members of the Executive Committee to be added to a Microsoft Publisher file. The webmaster creates a Publisher file that contains the trip calender, trip details and reviews of completed trips, along with the last 3 pages that are the same in each newsletter. The Newsletter Chair combines the two Publisher files to create the Newsletter. Content is reviewed by several committee members and the Publisher file is printed as a PDF file. The PDF is sent to commercial printer for printing. There are 6 Newsletters each year. The Executive Committee will provide Publisher education and assistance when needed.
The executive committee meets once a month from September to June alternating between Glens Falls and Saratoga. The group is very supportive and fun to work with. Anyone who is interested in learning more about any one of these jobs should contact Kathi Noble at:

Chepontuc Footnotes will go green or at least greener by 2020!

The last printed issue and general mailing of Chepontuc Footnotes will be the Nov. 2019 - Jan. 2020 issue. If you wish to continue to receive a printed copy, please click on thie link below and return the form by November 1, 2019. Otherwise, the default e-distribution will be to the e-mail address you supplied ADK when you joined or renewed your membership.
Detailed Infomation and Opt In Form

Fire Tower Trail Status Info

( from FTC Chair )
2018 July 7 -

The repairs to Wakely Mtn FT are complete. All concrete footings were replaced, new hardware and fasteners installed on all the footings, new roof, examination and tightening of all nuts and bolts, removal of the guy wires, and maintenance of trees/brush in the vicinity of the helipad; additionally, minor trail work/brushing was done in preparation for reopening. The crew spent 8 days at the mountain summit to complete the work. With the FT safety issues addressed the trail and FT have been reopened to the public. This was an operation spearheaded by L&F Planners/Foresters with additional support from the Rangers, State Police, Operations, Backcountry Stewards, and of course contractor Dave Vana and his crew.

2018 June 29 -

Kane Mountain trail closure: The South Trail up Kane Mountain off Schoolhouse Road is closed. The trail crosses private lands, and the landowner revoked permission for the public to cross. Hikers must use the formal Kane Mountain Trailhead off Green Lake Road.

2018 Spring -

Blue Mt. fire tower: the cement building at the base of the tower and all radio equipment has been removed. NYSDEC is working on a project to restore the tower to its historical design. To be completed this year.

2018 Spring -

Pillsbury Mt. fire tower: NYSDEC will repair and replace caging that has fallen off near the top of the tower. DEC is working to relocate the radio equipment with plans to reopen the tower cab in 2019.

2018 Spring -

Catskill Overlook Mt. fire tower new parking area open: Details

2017 Winter -

Climbs to closed mountains will be rejected if used for the ADK Fire Tower Challenge during the the closure period.

2017 Winter -

Stay off icy tower steps. No spikes, please - they damage wood steps. Be safe.

2017 Winter -

Stay off private property. A dirt road ascends Spruce Mountain from the side of the mountain opposite the hiking trail. It leads to the Saratoga County communications building just below the fire tower. This road is on private property and is not accessible to the public. It is extremely important that we always respect the rights of property owners. Please do not use this road.

2017 Winter -

Mt Adams Fire Tower has been damaged by ice wind! Fencing and railings were broken off and the tower stairs and landings are slippery. Please do not attempt to go into the tower cab or onto the top landing with the broken fencing.

Fire Tower Guide Released in a Second Edition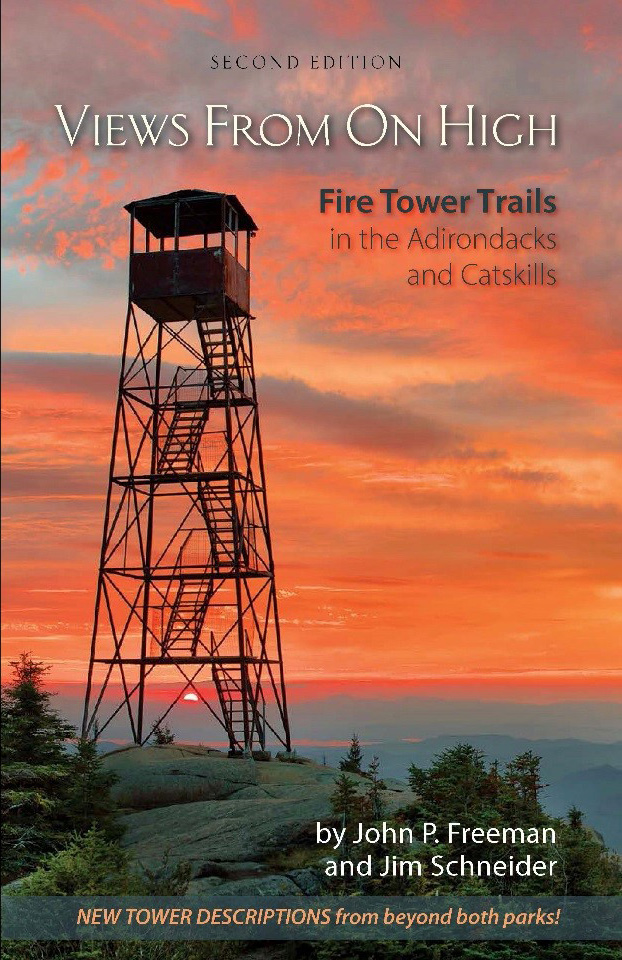 Adirondack Mountain Club has released the second edition of its popular hiking guide, Views from on High: Fire Tower Trails in the Adirondacks and Catskills.
Extensively revised and redesigned, it includes a new chapter describing fire towers outside of both parks. The intervening years have seen what coauthor Jim Schneider refers to as "fire tower fever," a sweeping enthusiasm that has helped prompt restoration of numerous towers and their trails. For more info, visit:
Press Release
Views from on High: Fire Tower Trails in the Adirondacks and Catskills is 224 pages, 5 1/2" x 8 1/2", and includes numerous photos and maps. It is available in softcover for $14.95 ($11.96 members) at book and outdoor supply stores, at ADK stores in Lake George and Lake Placid, through mail order by calling (800) 395-8080, and online at the
ADK Store.

New Trails in the Palmertown Conservation Area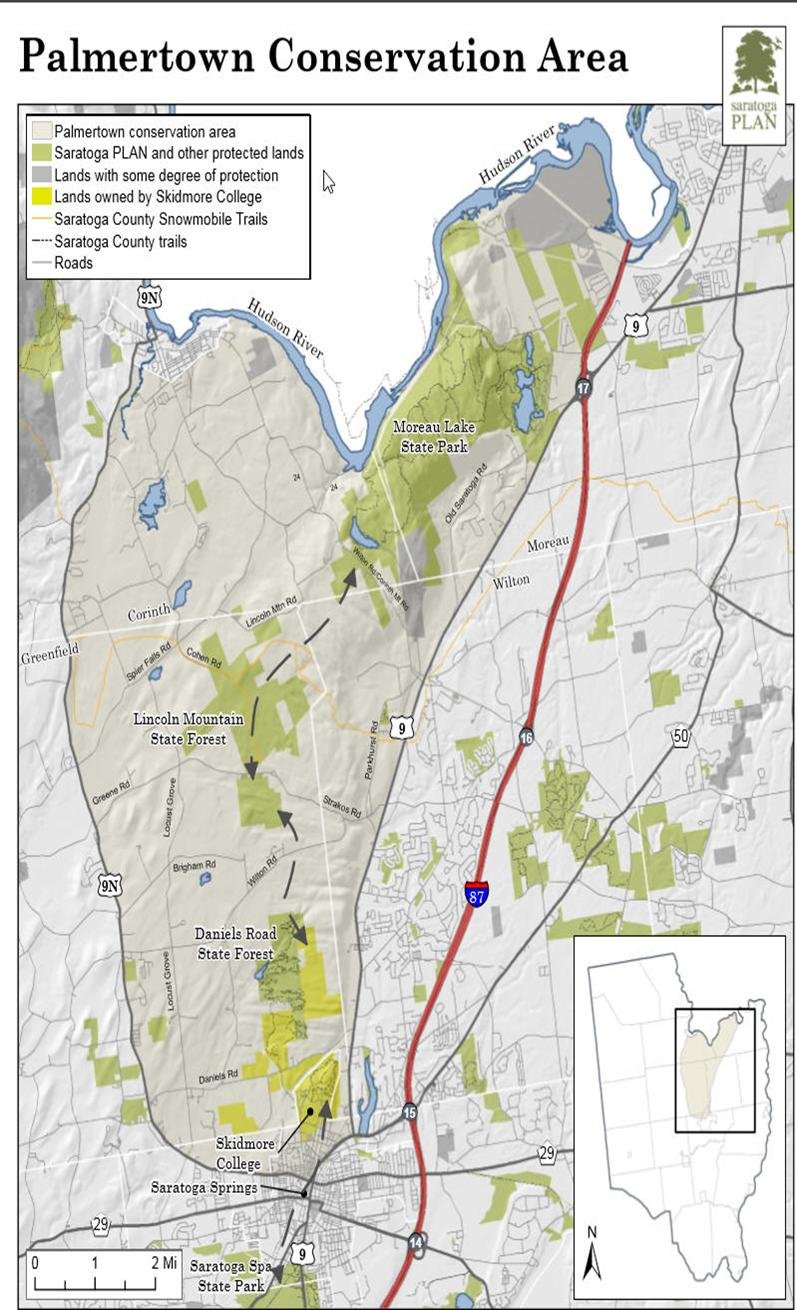 Working with Saratoga PLAN graduate students in The State University of New York at Albany 2017 Graduate Planning Studio class recently delivered their final presentation on conservation and recreation analysis of the Palmertown Conservation Area. to develop a strategic and comprehensive conservation plan, stretching from Moreau Lake State Park down to Saratoga Springs.
For details and map click
View details

Fire Tower Challenge Merchandise is Available for Purchase.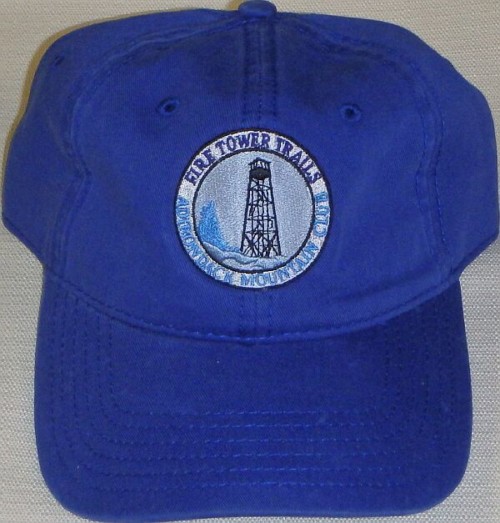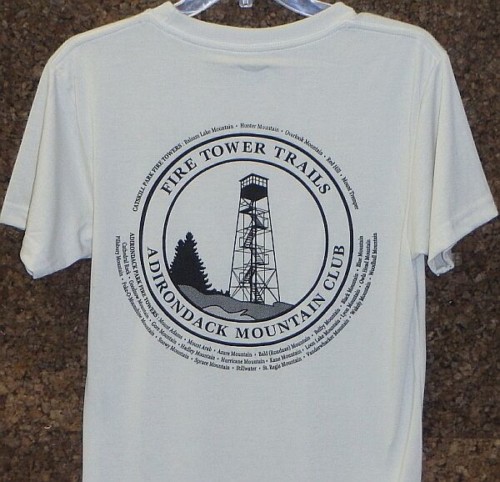 FTC Hats and T-Shirts
can be purchased at ADK Headquarters located at 814 Goggins Road in Lake George off Northway Exit 21. Will make a great Christmas or birthday gift.
Purchase online at:
adk.org/product-category/clothing

Make Suggestions to Add Smart Phone Apps to Web Site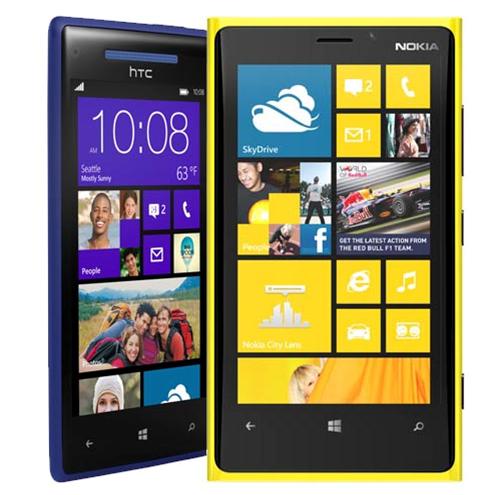 Have you found an app that you like and think other ADKrs might want to check out? If so, send the app name to
and we'll add it to our web site and newsletter if it appears to be of interest to members.

Notice the
Smart Phone Apps
link added to the Chapter Links

Your Chapter Needs Some Good Volunteers!
As a way to develop a listing of chapter members that want to help out with the chapter, a volunteer request form has been developed. Please complete the volunteer form indicating your areas of interest and a member of the executive committee will get back to you to discuss the next steps.
The form is located in the Chapter Links under "Chapter Information Forms & Guidelines" or the link:
Volunteer Request Form
Contact Kathi Noble at 518-668-3046 or email

Fill out report if you hiked Pharaoh Lake Wilderness Area
Details

Reminder: Include your email address when renewing membership!
We receive membership information bimonthly and update our membership list with your info! You may renew your ADK membership online by clicking on:
Renew Online!
- Make sure to select "Glens Falls Saratoga" as your chapter!
You may also update your email address by clicking on the Email Icon.