Chapter Links
Chapter links updated: 2014-11-18
Home Page
Go to Home Page
Outings & Events
Outing Calendar
Outing Reviews
Ratings: Hike & Kayak
Outing Leader Bios
Bear proof containers
Trip Leader Input
Fire Tower challenge

Chapter Information
By-Laws Document
Chapter Chair Report
Committee Contacts
Committee Minutes
Donations, Memberships
Forms & Guidelines
Handbook for Chapter
Meeting Locations
Policies and Resolutions
Departments
Education
Conservation
Young member group
Membership
Join or Renew by mail
Join or Renew online:
List of New Members
Resources
Checklists
Classifieds
Leave No Trace
Rules & Regulations
Weather
Executive Committee
Job details
Member List
Member Optout List
Potluck Signup
Chapter News
Updated: 2014-12-17

January/March Chepontuc Newsletter is Available Online!
View

Seeking Candidates for Camperships in the Summer of 2015
Our Glens Falls-Saratoga ADK chapter continues to seek candidates to sponsor for week long camperships in the summer of 2015 at DEC's Camp Colby and Pack Forest, and as part of ADK's five day High School Teen Trails Maintenance projects.
These programs offer those being sponsored the opportunity to heighten their awareness and appreciation of nature and environmental concerns, while participating in educational and/or recreational activities, dependent upon the program.
For those selected, attendance fees ($350 DEC and $250 ADK) will be paid by our chapter. Camp descriptions and application forms for all of these sponsorships may be downloaded at link:
Education Page
Completed forms when completed should be sent to Linda Ranado, 18 Pine Ridge Road, Hadley, NY 12835.
Applications must be received by January 6th.
(Please note this date has been changed as sponsors need to submit applications earlier now than in the past). If you have any questions, you may call Linda Ranado at 696-7265 or e-mail at
lranado@hotmail.com

Need Support for Petition to Transfer Lands to Moreau State Park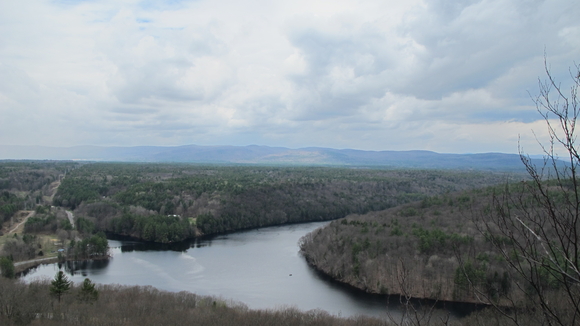 We are asking for your support in the transfer of management of the western portion of the State-owned lands surrounding the former McGregor Prison, including Grant's Cottage Historic site, to the Office of Parks, Recreation & Historic Preservation, as an addition to Moreau State Park.
Link to view details and sign petition:
Details and Petition

Add ADK Mtn Club to Charity of Choice for Amazon Account!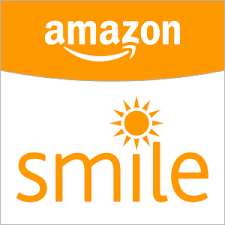 ADK is one of the charitable organizations in Amazon's Smile program, where Amazon donates 0.5% of the price of your eligible AmazonSmile purchases to the charitable organization of your choice. To do this, you first must have an Amazon.com account. Change your account settings for "Charity Selection" to "Adirondack Mountain Club". If you are logged in to your Amazon account, this link will take you directly to pick your charity:
Amazon link
Remember, if you want Amazon to donate to ADK Mtn Club, you need to start each shopping session at the URL
smile.amazon.com
.

ADK Winterfest - Family friendly event at Heart Lake on January 10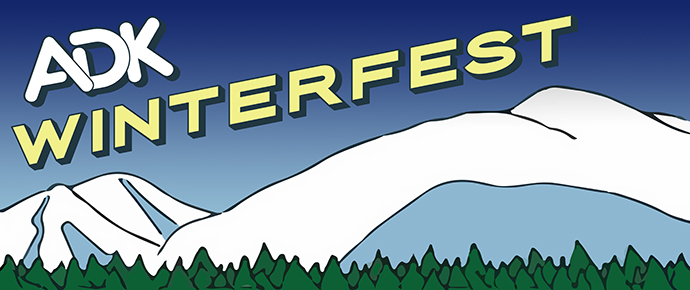 In 2015, ADK is hosting the 2nd annual WINTERFEST: A family friendly winter event at our Heart Lake Program Center in Lake Placid. This event aligns with ADK's mission of promoting protection and responsible recreational use of the New York State Forest Preserve, and other parks, wild lands, and waters. ADK invites you, your friends and your family to join us in celebrating Winter Trails Day and all the winter season has to offer.
Call 518-523-3441 or click
More information
Download schedule

Since 2010 Our Chapter offers the Winter Fire Tower Challenge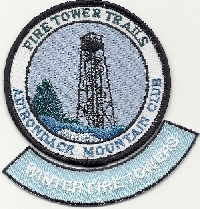 Since 2010 the Glens Fall-Saratoga Chapter of the Adirondack Mountain Club offers a new Fire Tower Challenge: the Winter Fire Tower Challenge. Climb 18 of the Adirondack mountains with fire towers and all five in the Catskills between December 21 and March 21 and you can earn a rocker for your Fire Tower Challenge patch. You can keep track of your climbs on the regular brochure, noting at the top of the form that it's the Winter Challenge.
Please note that like the regular Fire Tower Challenge, it is not necessary to climb the actual towers. In fact, it is inadvisable to climb an icy fire tower. Some trailhead parking areas might not be plowed in winter presenting access challenges. Winter hiking while exciting can be more strenuous especially if the trail has not been previously tracked-out and there are less daylight hours with shorter periods of twilight.

Program: Adventures in the Adirondacks - Jan 21, 7pm Crandall Lib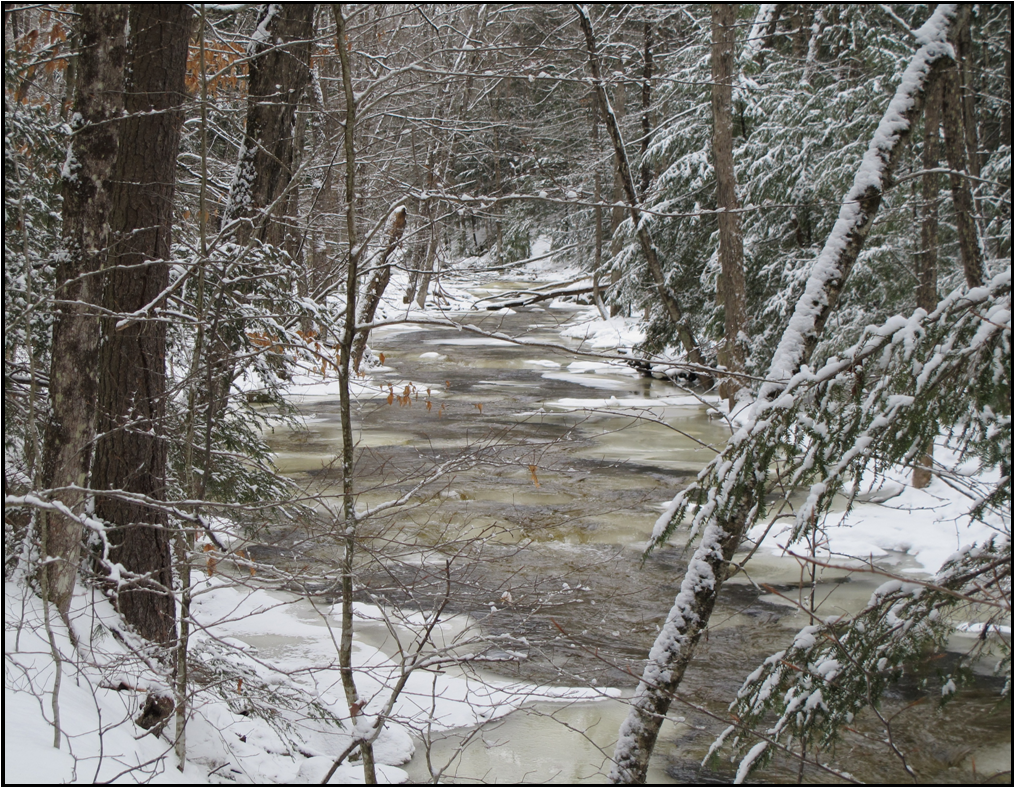 Most would agree that the High Peaks of the Adirondacks enjoy the spotlight when it comes to discussions among outdoor enthusiasts from our area. Let's try something different by letting chapter member Peter Fedorick take us on a pictorial journey to some other Adirondack gems in his presentation "Adventures in and around the Adirondacks."
Fedorick will show us often-overlooked images of paddling, hiking and biking available in our backyard, such as paddling Lens Lake, visiting the Tupelos of Lincoln Mountain State Forest, and biking the back roads of Shushan.

Banff Film and Book Festival coming to Saratoga on February 20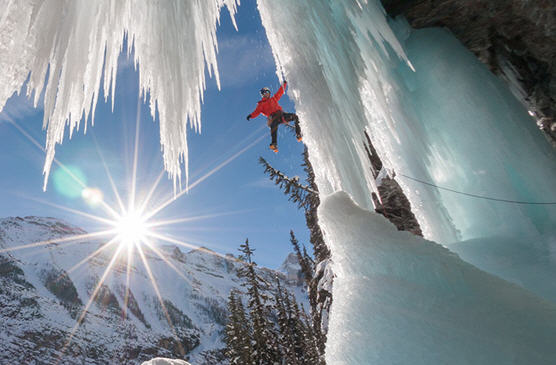 The Banff Mountain Film and Book Festival is coming to Saratoga Springs on February 20, 2015! Contact Skidmore College Outing Club or email
jpauker@skidmore.edu
For more info:
Banff Mt Festival Link

Your Chapter Needs Some Good Volunteers!
As a way to develop a listing of chapter members that want to help out with the chapter, a volunteer request form has been developed. Please complete the volunteer form indicating your areas of interest and a member of the executive committee will get back to you to discuss the next steps.
The form is located in the Chapter Links under "Chapter Information Forms & Guidelines" or the link:
Volunteer Request Form
Contact Laura Fiske at 518-884-0345 or email
chapterchair@adk-gfs.org

Our Chapter Rents Snowshoes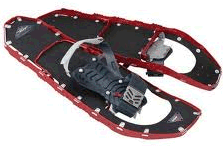 Snowshoes are at ADK Member Services in Lake George. Call 518-668-4447 for reservations and hours. We have two pairs of men's MSR Denali snowshoes, two pairs of women's Tubbs snowshoes and two pairs of children's Tubbs snowshoes.
ADK Members: $10 weekdays, $15 weekends
Non Members: $13 weekdays, $18 weekends

Workshops, Hearings, Input for the Draft NYS Open Space Plan

The NYS DEC has recently released the Draft NYS Open Space Plan for review and comment. DEC is holding workshops and hearings throughout state to review the Plan. DEC will also be accepting written comments on the Plan until December 17, 2014.
Workshop and Hearing Schedule:
dec.ny.gov/lands/98720.html
View the document PDF:
Draft Open Source Plan

2015 ADK Winter Mountaineering School - Jan 27 to Feb 2

The Adirondack Mountain Club has sponsored the Winter Mountaineering School for over 60 years. Its purpose is to promote and teach safe winter mountaineering and camping techniques. Registration deadline is Jan 15.
The school is staffed by experienced all-volunteer instructors who, each year, plan and execute the program designed around experiential learning allowing students to spend the majority of their school time learning, practicing, and applying skills necessary to safely climb and camp in a variety of winter conditions.
To view the flyer, registration and more information:
View Details

Thanks to the following outgoing Executive Committee members!
These folks have served on the Executive Committee for a number of years and stepped down at the end of 2014. We wish them well in their future endeavors!
Kerri Healy - First Vice Chair
Jonathan Lane - Younger Member Group Chair, Director
Bill Bechtel - Director
Jill Gruben - Newsletter/Editor

2015 Chapter Winter Weekend Heart Lake
The 16 reservations for the Wiezel Cabin, Feb. 20-22, 2015 have been filled. Thanks to Rick Lennox, we will happily celebrate his Winter 46R finish, on 2/21/15. There are 5 on the waiting list, which is a reasonable limit. Participants will be sent details early in 2015. We look forward to another great winter weekend.
Steve Mackey
21 MacArthur Dr
Glens Falls, NY 12801-2317
Please email any questions to:
smackey33@verizon.net

J. Schneider Report on Pharaoh Lake Wilderness Area to DEC
View

Fill out report if you hiked Pharaoh Lake Wilderness Area
Details

Reminder: Include your email address when renewing membership!
We receive membership information bimonthly and update our membership list with your info! You may renew your ADK membership online by clicking on:
Renew Online!
- Make sure to select "Glens Falls Saratoga" as your chapter!
You may also update your email address at any time, by clicking on the Email Icon.