Chapter Links
Chapter links updated: 2014-09-18
Home Page
Go to Home Page
Outings & Events
Outing Calendar
Outing Reviews
Ratings: Hike & Kayak
Outing Leader Bios
Bear proof containers
Trip Leader Input
Fire Tower challenge

Chapter Information
By-Laws Document
Chapter Chair Report
Committee Contacts
Committee Minutes
Donations, Memberships
Finances Report 2012
Forms & Guidelines
Handbook for Chapter
Meeting Locations
Policies and Resolutions
Departments
Education
Conservation
Young member group
Membership
Join or Renew by mail
Join or Renew online:
List of New Members
Resources
Checklists
Classifieds
Leave No Trace
Rules & Regulations
Weather
Executive Committee
Job details
Member List
Member Optout List
Chapter News
Updated: 2014-09-22

September/October Chepontuc Newsletter is Available Online!
View

RAGNAR RELAY, is coming to the Adirondacks on Sep 27 - 28! Volunteer and Help ADK Mountain Club and our Chapter!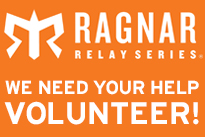 RAGNAR RELAY, the overnight running race, is coming to the Adirondacks! The relay is September 26-27th and starts at the Saratoga Spa State Park, skirts along the Hudson River, passes through the Lake George region, up the southern side of Lake Champlain and ends in Lake Placid.
GREAT NEWS ~ ADK has been selected as the "Charity of Choice!"
Organizers estimate 100 volunteers are needed.
RAGNAR will pay ADK $100 for every volunteer we provide, which will be split 50/50 with the ADK Chapter who provides the volunteers.
What are the Duties?
Volunteers help with such tasks as exchange set-up and break-down, time keeping, traffic and crowd control and maintenance.
For Volunteer Information or to Sign Up:

Volunteer Information!
Please let Laura Fisk (
chapterchair@adk-gfs.org
) know that you have signed up, so that we can keep track of our chapter's volunteers.
For more info about relay info, visit
Ragnar Website
or
YouTube Video

Please Register for Our Chapter Annual Dinner on Friday, Oct 24!
Our Annual Dinner will be held at the Wishing Well in Gansevoort!
James Bruchac of The Ndakinna Educational Center in Greenfield Center will entertain us with his stories. Bruchac is an award winning author, story teller, animal tracking expert, wilderness instructor and guide. He is the eldest son of World renowned Abenaki Indian storytelling and author Joseph Bruchac III.
For Annual Dinner Details, click link
Details
For Menu and Registration Form, click link
Registration form
To view proposed changes to Chapter Bylaws:
Changes to vote on

Nominating Committee Slate of Officers for 2015
Chapter members will be asked to vote at the Wishing Well Restaurant in Wilton, Friday, October 24, 2014. The slate of officers for 2015 is:
Chapter Chair: Laura Fiske (re-election)
Secretary: John Caffry (re-election)
Treasurer: Steve Mackey (re-election)
To view the nominee's biographies, click link
View Nominees

New Chapter Policy Regarding Dogs on Chapter Outings!
The chapter executive committee has discussed this issue over the last several months and has approved a chapter policy regarding dogs on outings.
View the policy using the
Dog Policy on Hikes PDF

Where is Steve Mackey hiking on the Pacific Crest Trail?
Steve Mackey (our chapter's treasurer) is currently hiking the Pacific Crest Trail, which is on the west coast from Mexico to Canada. The trail is 2600 miles long and should take him around 4 1/2 to 5 months (mid to late August, he hopes) to complete.
The email that he sends us will be posted on a web page on this site. To view his progress, click on the link:
Steve's Email
(Updated 9/22/2014)

Mobile support for smart phones and tablets added to website!

Devices that respond as mobile (smart phones, tablets) will have pages sized to fit on those devices. Non mobile devices (pc, mac) will receive a fixed width web page.
The web server will determine the appropriate page (mobile or pc) to be delivered, based upon the device reporting itself as "mobile". Your mobile browser will detect the device's screen width in pixels and size the page to fit, which should eliminate zooming and left-right scrolling.

2015 Chapter Winter Weekend Heart Lake
The 16 reservations for the Wiezel Cabin, Feb. 20-22, 2015 have been filled. Thanks to Rick Lennox, we will happily celebrate his Winter 46R finish, on 2/21/15. There are 5 on the waiting list, which is a reasonable limit. Participants will be sent details early in 2015. We look forward to another great winter weekend.
Steve Mackey
21 MacArthur Dr
Glens Falls, NY 12801-2317
Please email any questions to:
smackey33@verizon.net

Your Chapter Needs Some Good Volunteers!
As a way to develop a listing of chapter members that want to help out with the chapter, a volunteer request form has been developed. Please complete the volunteer form indicating your areas of interest and a member of the executive committee will get back to you to discuss the next steps.
The form is located in the Chapter Links under "Chapter Information Forms & Guidelines" or the link:
Volunteer Request Form
Contact Laura Fiske at 518-884-0345 or email
chapterchair@adk-gfs.org

J. Schneider Report on Pharaoh Lake Wilderness Area to DEC
View

Fill out report if you hiked Pharaoh Lake Wilderness Area
Details

Reminder: Include your email address when renewing membership!
We receive membership information bimonthly and update our membership list with your info! You may renew your ADK membership online by clicking on:
Renew Online!
- Make sure to select "Glens Falls Saratoga" as your chapter!
You may also update your email address at any time, by clicking on the Email Icon.
Additional Links
ADK Links updated: 2014-08-17
ADK.ORG Links
Headquarters Web Site
Action Alerts
News + Press Releases
Guided Trips, Workshops
Shop: Books,Maps,Gear
Conservation
Education
Volunteering
---
Miscellaneous Links