Chapter Links
Chapter links updated: 2016-09-20
Home Page
Go to Home Page
Outings & Events
Outing Calendar
Outing Reviews
Ratings: Hike & Kayak
Outing Leader Bios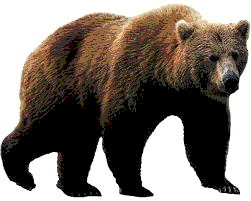 Bearproof Containers
Trip Leader Input
Fire Tower challenge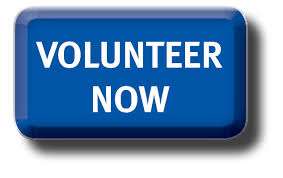 Click on the above button to become a chapter volunteer!
Click on the Email icon to be added to

our email list or Opt Out of newsletter postal delivery.
Chapter News
Updated: 2016-09-14

September - November 2016 Newsletter is Available Online!
View

Program: Pilgrimage across Spain on historic Camino de Santiago
with Dr. Tedesco at 7pm Crandall LIb on September 21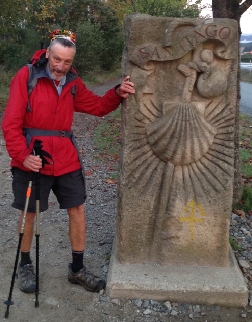 At 80 years old, D. William Tedesco, a longtime Glens Falls physician, decided to walk a 500-mile spiritual pilgrimage across Spain on the historic Camino de Santiago, in part to raise money for local hospice care and reflect on the passing of his wife.
Dr. Tedesco retired after 50 years as a Family Physician in Glens Falls, but is still involved in Hospice and Palliative Care at the Glens Falls Hospital and in the community. In his talk, he will speak about the history of the trail and it's global significance today.

Chapter Annual Dinner - October 14 - Make Reservations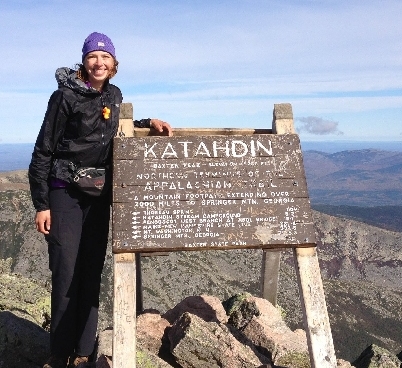 Cocktail hour 6pm, dinner at 7pm Embassy Suites 86 Congress Street, Saratoga Springs, NY 12866.
Speaker is Jocelyn Songer, neuroscientist, engineer and accomplished solo hiker.
To make reservations:
Print Reservation Form
When Jocelyn Songer developed occupational asthma her doctors gave her a choice, she could either keep breathing, or she could continue pursuing her scientific dreams in the faculty position she loved. Sick and tired of letting her asthma control her life, Jocelyn decided to leave her position as junior faculty at Harvard Medical School to pursue her childhood dream of an Appalachian Trail thru-hike. Join us as Jocelyn shares breathtaking photos and inspirational stories from her solo thru-hikes in, "Confessions of an Asthmatic: The Appalachian Trail and Beyond."
Jocelyn Songer is a maverick neuroscientist/engineer with a Ph.D. from Harvard and MIT and an abiding love of throwing a pack on her back and heading off on an adventure. This has led her to mountain summits around the country and around the world including the summits of Kilimanjaro in Tanzania, Mt. Rainier in Washington, Mt. Whitney in California, Cerro Chirripo in Costa Rica, and Yarigatake in Japan. Jocelyn first set her sights on long-distance hiking in 1998, completing a southbound thru-hike of the Long Trail in Vermont, and has now completed solo northbound thru-hikes of both the Appalachian Trail (2013) and the Pacific Crest Trail (2014).
Through all of her adventures she's has had three constant companions: her backpack, her camera (patchesthru on instagram), and her journal (
patchesthru.com
).

Voting for Chapter Officers at Annual Dinner Friday, 10/14/2016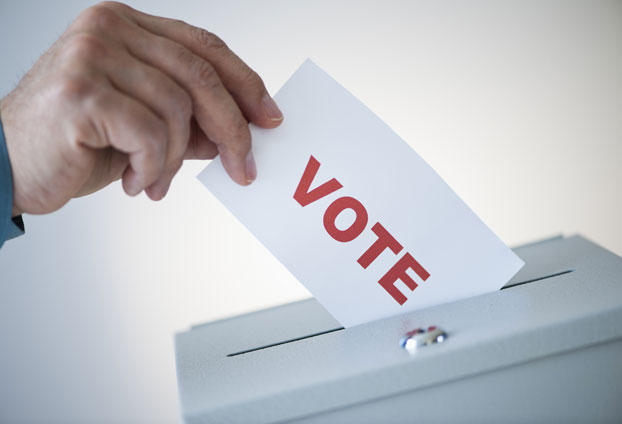 At the annual meeting, held this year at the Embassy Suites, 86 Congress Street in Saratoga Springs on Friday, October 14, 2016, 7 pm chapter members will be invited to vote for the new officers. The nominating committee presents the following candidates for 2016:
Chapter Chair: John Caffry (re-election)
2nd Vice Chair: Maureen Coutant
Treasurer: Steve Mackey (re-election)
Secretary: Kathi Noble
Directors: William Wasilauski & Tammara Ryn (re-elections) & Dan Kane
To view candidate profiles:
View candidate profiles
Additional nominations, in writing, may be submitted, by any member entitled to vote, to Maureen Coutant, chair of the Nominating Committee, by close of business on Friday, September 30, 2016. Such nominations must be signed by no fewer than twelve voting members. In the event of more than one candidate being voted into any given office the following procedure will commence at the annual meeting:

a) The Secretary will furnish a ballot containing the names of all nominees, arranged in alphabetical order, as candidates for each office. This ballot will be the exclusive means of voting for officers and directors.

b) The successful candidate for each position will be determined by a simple majority of the votes cast. For chapter members who are unable to attend the annual meeting in person, an absentee ballot will be furnished to voting members upon written request to the Secretary. These votes will be counted if received by the Chapter Secretary prior to the annual meeting.

Please note there is a vacancy for the 1st Vice Chair positions. Please consider helping out your local chapter by considering filling this position. Contact Maureen Coutant for more information.

Sign up for 2017 Chapter Winter Weekend at Heart Lake Feb. 3-5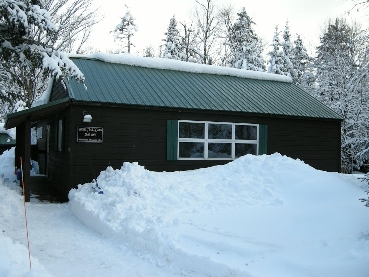 We are again renting the Wiezel cabin for the Glens Falls - Saratoga Chapter of ADK for our winter weekend 2017! We have reserved it for the weekend of February 3rd-5th. We usually go up Friday afternoon or evening and head home Sunday night or Monday morning.
The three night stay cost is $110 per person and includes the cabin costs and group dinners for Saturday and Sunday nights. (If costs come in below this estimate, we will distribute refunds accordingly.) The cabin is located near Adirondack LOJ, with the High Peaks at our doorstep. The cabin has heat, lights, and running water, including a full kitchen and two bathrooms. It sleeps 16 and Steve will begin accepting reservations with payment from members ASAP. A waiting list will be maintained.
Please send checks payable to Steve Mackey to:
Steve Mackey, 21 MacArthur Dr Glens Falls, NY 12801-2317
Email any questions to:
smackey33@verizon.net

Steve Lashomb - New Young Members Chair for our chapter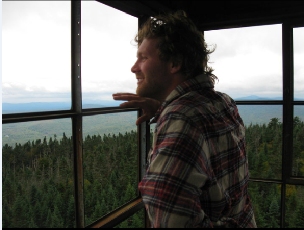 Steve graduated from SUNY Potsdam with a concentration in Environmental Studies. His first job out of college was an AmeriCorps internship as a trailworker throughout the Adirondacks for the Student Conservation Association. Since then, he has been working for environmentally based non-profits, forestry companies and renewable energy companies. He currently works as a Solar Energy Consultant for SolarCity. Between his college studies and recent work experience he has developed a tremendous love for the outdoors that has evolved into a dedication to protect and conserve our natural resources.
His goal as Chair of the Young Members Committee is to engage students from local colleges to participate with the committee which will teach about non-profit management and the roles of committees within organizations. He is a believer in the importance of environmental education. Education is the key to shaping the young minds of the world's future environmental leaders.

Leave No Trace Education Offered by Club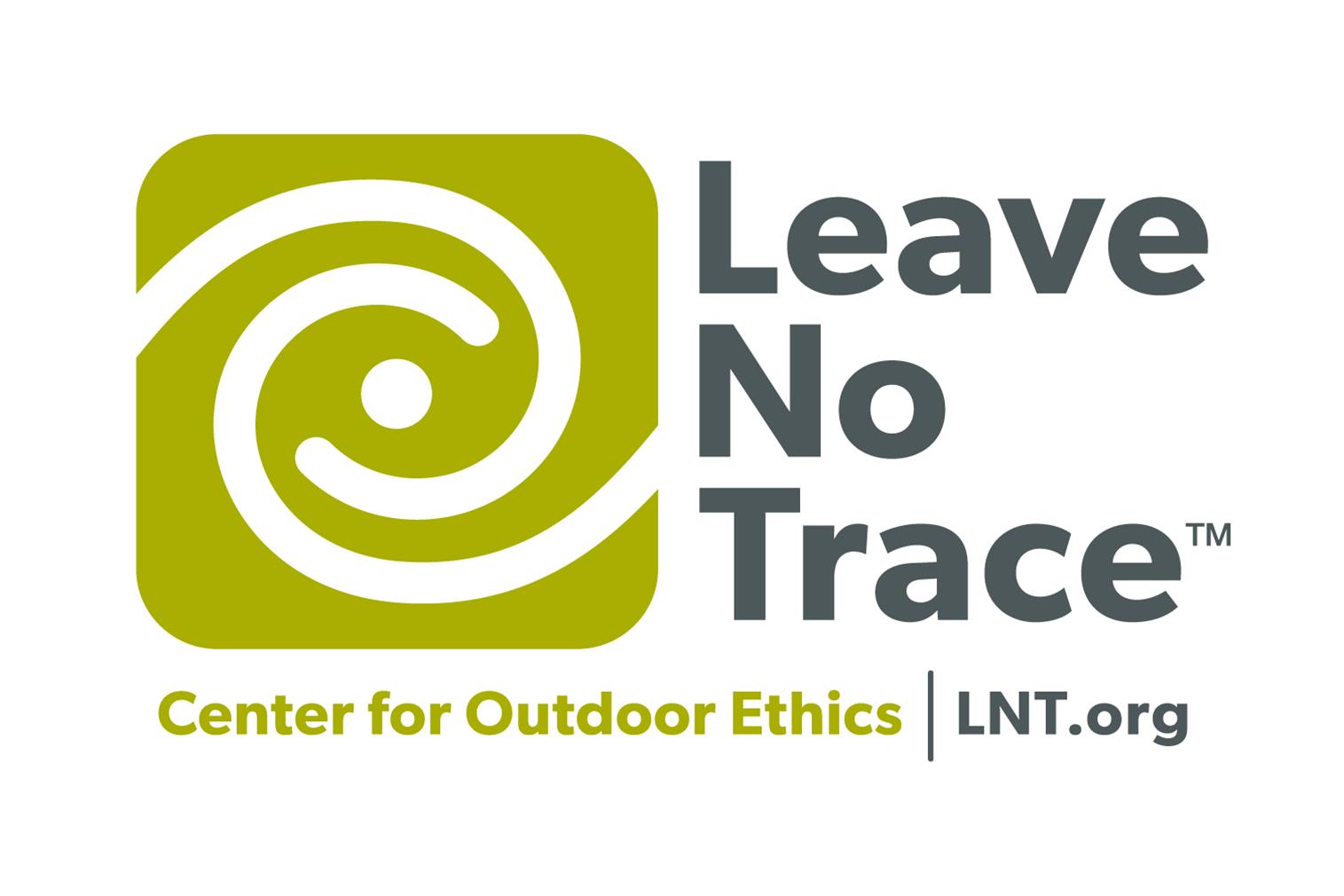 Ryan Doyle coordinates our "Leave No Trace" programs and has several courses scheduled for the season. Custom trainings for groups is also offered, although the priority is pre-scheduled courses. FYI, our June 4-5 Trainer course is completely booked.
Reduced tuitions for student participants who are involved at the chapter level. Also note that scholarships are available from the Leave No Trace Center for Outdoor Ethics:
master-educator-course-scholarships
.
More info:
LNT Details
&nbsp
Course information
&nbsp
Brochure

Advocacy for Protection of Queensbury's Big Cedar Swamp
The Big Cedar Swamp is a 900+ acre Class I wetland located in the Town of Queensbury, between Quaker Road and the Warren County Airport, which is home to a diverse wildlife population, including several "Species of Special Concern", a large, well-preserved, northern white cedar swamp, and a globally rare marl fen, which is one of less than ten such habitats in the world. It is listed as a "Regional Priority Conservation Project" in the New York State Open Space Conservation Plan.
More Information
Town Board Letter
Town Board Report

DEC Announces Opening of Trail, Fire Tower on Spruce Mtn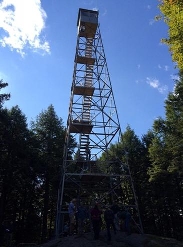 On October 7, 2015, the NYS Department of Environmental Conservation (DEC) held a celebration for a long awaited opening of Spruce Mountain's new trail and rehabilitated fire tower. The "unlacing" ceremony took place at the bottom of the fire tower with two hiking shoes cleverly tied together across the first set of stairs. The DEC Region 5 Director, Bob Stegemann, Neil Woodworth of ADK and other involved partners untied the shoelaces to make it official.
For more info:
View Press Release
or
View Tower Details

Make Suggestions to Add Smart Phone Apps to Web Site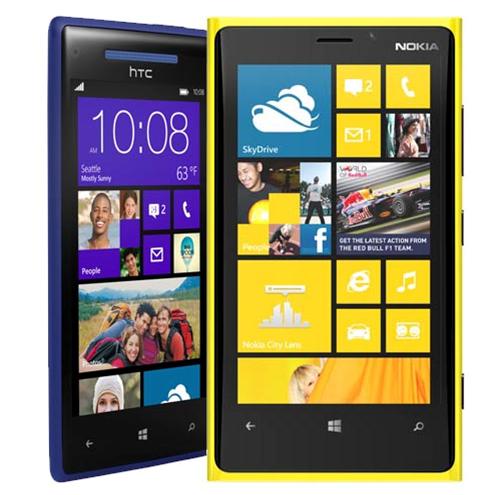 Have you found an app that you like and think other ADKrs might want to check out? If so, send the app name to
newsletter@adk-gfs.org
and we'll add it to our web site and newsletter if it appears to be of interest to members.
Notice the
Smart Phone Apps
link added to the Chapter Links

ADK Mountain Club needs good participation for Supervised Volunteer Trails Program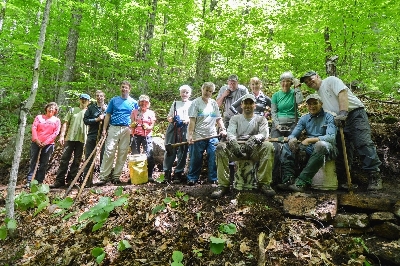 Since 1986, the Adirondack Mountain Club (ADK) has been hosting volunteers to participate in trail projects. In that time, over 10,000 volunteers took part in maintaining the trails of the Adirondack Park. Our volunteer trails program is not just about the trails though, it's also about the people that maintain them. I can say with confidence that all 10,000+ volunteers who participated in ADK's volunteer trails program left with a sense of stewardship for the Adirondacks. They know firsthand how much hard work it takes, and how rewarding it is, to keep our Adirondack trail system in tip-top shape.
It is going to be a tall order to fill all of these projects. For this expansion to be possible in the future we need good participation. Your help would mean 10,000 more great experiences, a more pleasant hiking adventure and the protection of wild areas along trail corridors.
We have several scholarship opportunities available for our High School Volunteer Program. These scholarships would cover the cost of our participation fee. Our newest addition is the ADK Woods Woman Scholarship. This scholarship is available to a high school aged woman who wants to participate in a volunteer trail project.
For more information:
Details

Help with Recreation Planning as member of multi-chapter group?
ADK is forming a Recreation Working Group to help the chapters with subjects such as trip leader training, assisting in the planning of annual/seasonal outings, and best practices: what chapters do well and could share with other chapters.
We would like to have members (this is not a formal committee) from several different chapters, with around 10 people. We will eventually have an annual face-to-face meeting (location to be determined), as well as the occasional conference call. Some of our work will also be done via e-mail.
If you are interested in participating, please contact Bob Van Hise at (716) 628-0355 or at
adkpaddles.bvh@gmail.com

Your Chapter Needs Some Good Volunteers!
As a way to develop a listing of chapter members that want to help out with the chapter, a volunteer request form has been developed. Please complete the volunteer form indicating your areas of interest and a member of the executive committee will get back to you to discuss the next steps.
The form is located in the Chapter Links under "Chapter Information Forms & Guidelines" or the link:
Volunteer Request Form
Contact Laura Fiske at 518-884-0345 or email
chapterchair@adk-gfs.org

Fill out report if you hiked Pharaoh Lake Wilderness Area
Details

Reminder: Include your email address when renewing membership!
We receive membership information bimonthly and update our membership list with your info! You may renew your ADK membership online by clicking on:
Renew Online!
- Make sure to select "Glens Falls Saratoga" as your chapter!
You may also update your email address by clicking on the Email Icon.