Chapter Links
Chapter links updated: 2016-04-07
Home Page
Go to Home Page
Outings & Events
Outing Calendar
Outing Reviews
Ratings: Hike & Kayak
Outing Leader Bios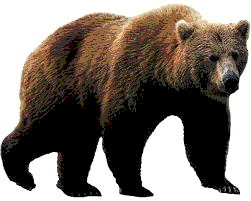 Bearproof Containers
Trip Leader Input
Fire Tower challenge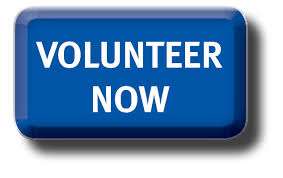 Click on the above button to become a chapter volunteer!
Click on the Email icon to be added to

our email list or Opt Out of newsletter postal delivery.
Chapter News
Updated: 2016-05-04

May / July 2016 Newsletter is Available Online!
View

Join fellow ADKers to spruce up ADK HQ property on Sat. May 28

Originally scheduled for May 7, but moved to May 28!
Join us for some SPRING CLEANING Saturday, May 28th 9 am- 2pm or whenever you can make it! ADK HQ is just west off Exit 21 of the Northway.
We rake, put out the picnic table & parking lot timbers, maybe even stain a little bit of the building if the weather allows. Dress for a mess & bring a rake and gloves ~ if you want to. No worries if you don't want to rake, we can find other jobs for you!
Call Maureen (745-7834) if you have special skills or equipment to offer. Coffee, muffins, donuts or scones and lunch provided!!
Contact Maureen Coutant:
mojim@roadrunner.com

2016-05-18 Wed Mt Kilimanjaro and Beyond with Jean Quattrocchi at Saratoga Library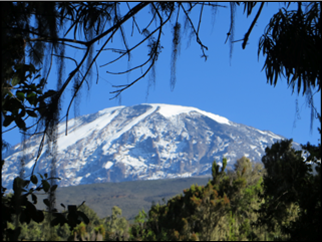 Journey to the Roof of Africa, Mt Kilimanjaro, on a seven day expedition. Along with the sights and experiences of this adventure, we will be taken on a safari in Tanzania.
This will be followed by the visit Jean made to a Malawi village for which her students raised funds to purchase and install a lifesaving freshwater pump.

Chapter Member Featured in Adirondac Magazine Article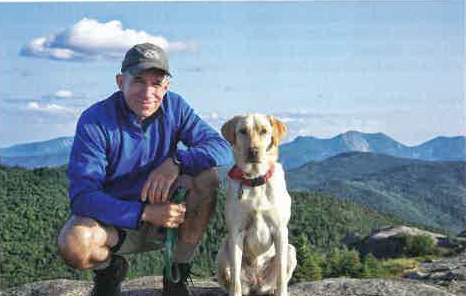 Dan Kane is a a volunteer summit steward, Trails Committee vice-chair, a winter host at Johns Brook Lodge,campground host at Heart Lake, participant in the Johns Brook Lodge fly-in and the JBL, Lake George work weekends and a member of the ADK marketing task force. He works at special events and recently became an alternate board director for the Glens Falls - Saratoga Chapter.
To view the article:
Details

Announcing partnership with Peak 2 Brew Relay Race this year!

We are excited to announce our partnership with Peak 2 Brew this year! The Peak to Brew Relay race presented by Bark Eater Events, LLC is the Northeast's longest most scenic overnight Team supported relay race at 234 miles.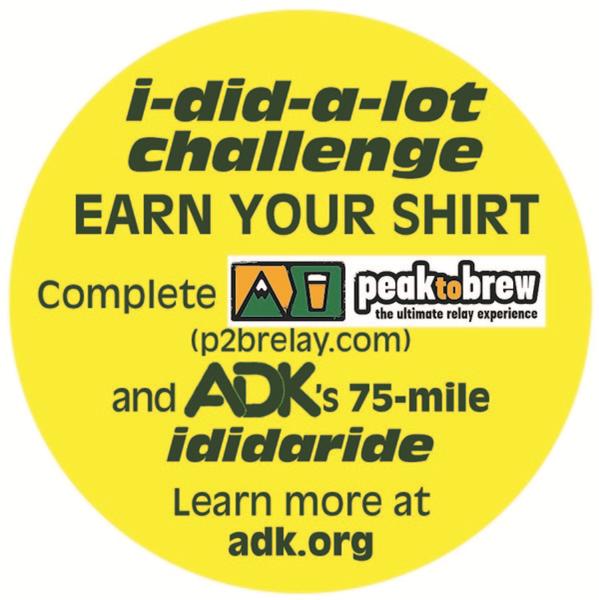 Teams of 6-12 Runners and 1-2 Support Vans will traverse the course over 48 unique legs. New this year is the 'i-did-a-lot' challenge!
For more info on Peak to Brew click:
Details
Participate in
Ididaride
on 7/31/16 and
Peak 2 Brew's relay race
on 8/12-8/13 and earn a cool challenge t-shirt!

Advocacy for Protection of Queensbury's Big Cedar Swamp
The Big Cedar Swamp is a 900+ acre Class I wetland located in the Town of Queensbury, between Quaker Road and the Warren County Airport, which is home to a diverse wildlife population, including several "Species of Special Concern", a large, well-preserved, northern white cedar swamp, and a globally rare marl fen, which is one of less than ten such habitats in the world. It is listed as a "Regional Priority Conservation Project" in the New York State Open Space Conservation Plan.
More Information
Town Board Letter
Town Board Report

DEC Announces Opening of Trail, Fire Tower on Spruce Mtn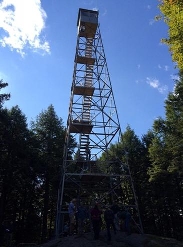 On October 7, 2015, the NYS Department of Environmental Conservation (DEC) held a celebration for a long awaited opening of Spruce Mountain's new trail and rehabilitated fire tower. The "unlacing" ceremony took place at the bottom of the fire tower with two hiking shoes cleverly tied together across the first set of stairs. The DEC Region 5 Director, Bob Stegemann, Neil Woodworth of ADK and other involved partners untied the shoelaces to make it official.
For more info:
View Press Release
or
View Tower Details

Make Suggestions to Add Smart Phone Apps to Web Site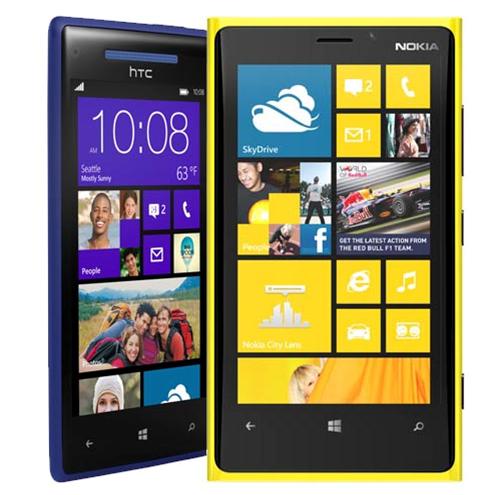 Have you found an app that you like and think other ADKrs might want to check out? If so, send the app name to
newsletter@adk-gfs.org
and we'll add it to our web site and newsletter if it appears to be of interest to members.
Notice the
Smart Phone Apps
link added to the Chapter Links

ADK Mountain Club needs good participation for Supervised Volunteer Trails Program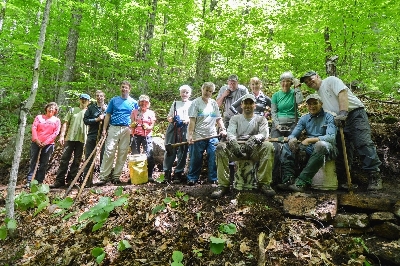 Since 1986, the Adirondack Mountain Club (ADK) has been hosting volunteers to participate in trail projects. In that time, over 10,000 volunteers took part in maintaining the trails of the Adirondack Park. Our volunteer trails program is not just about the trails though, it's also about the people that maintain them. I can say with confidence that all 10,000+ volunteers who participated in ADK's volunteer trails program left with a sense of stewardship for the Adirondacks. They know firsthand how much hard work it takes, and how rewarding it is, to keep our Adirondack trail system in tip-top shape.
It is going to be a tall order to fill all of these projects. For this expansion to be possible in the future we need good participation. Your help would mean 10,000 more great experiences, a more pleasant hiking adventure and the protection of wild areas along trail corridors.
We have several scholarship opportunities available for our High School Volunteer Program. These scholarships would cover the cost of our participation fee. Our newest addition is the ADK Woods Woman Scholarship. This scholarship is available to a high school aged woman who wants to participate in a volunteer trail project.
For more information:
Details

Help with Recreation Planning as member of multi-chapter group?
ADK is forming a Recreation Working Group to help the chapters with subjects such as trip leader training, assisting in the planning of annual/seasonal outings, and best practices: what chapters do well and could share with other chapters.
We would like to have members (this is not a formal committee) from several different chapters, with around 10 people. We will eventually have an annual face-to-face meeting (location to be determined), as well as the occasional conference call. Some of our work will also be done via e-mail.
If you are interested in participating, please contact Bob Van Hise at (716) 628-0355 or at
adkpaddles.bvh@gmail.com

Your Chapter Needs Some Good Volunteers!
As a way to develop a listing of chapter members that want to help out with the chapter, a volunteer request form has been developed. Please complete the volunteer form indicating your areas of interest and a member of the executive committee will get back to you to discuss the next steps.
The form is located in the Chapter Links under "Chapter Information Forms & Guidelines" or the link:
Volunteer Request Form
Contact Laura Fiske at 518-884-0345 or email
chapterchair@adk-gfs.org

Fill out report if you hiked Pharaoh Lake Wilderness Area
Details

Reminder: Include your email address when renewing membership!
We receive membership information bimonthly and update our membership list with your info! You may renew your ADK membership online by clicking on:
Renew Online!
- Make sure to select "Glens Falls Saratoga" as your chapter!
You may also update your email address by clicking on the Email Icon.