Chapter Links
Chapter links updated: 2015-05-29
Home Page
Go to Home Page
Outings & Events
Outing Calendar
Outing Reviews
Ratings: Hike & Kayak
Outing Leader Bios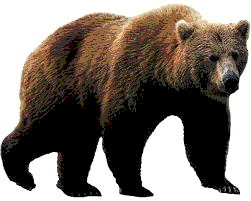 Bearproof Containers
Trip Leader Input
Fire Tower challenge

Chapter Information
By-Laws Document
Chapter Chair Report
Committee Contacts
Committee Minutes
Donations, Memberships
Forms & Guidelines
Handbook for Chapter
Meeting Locations
Policies and Resolutions
Departments
Education
Conservation
Young member group
Membership
Join or Renew by mail
Join or Renew online:
List of New Members
Resources
Checklists
Classifieds
Leave No Trace
Rules & Regulations
Weather
Executive Committee
Job details
Member List
Member Optout List
Potluck Signup
Chapter News
Updated: 2015-05-29

May / July Chepontuc Newsletter is Available Online!
View

Spring Mud Season Alert: Stay below 3,000 ft from May to Mid June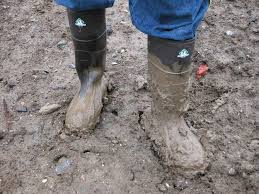 During spring mud season, trails are particularly vulnerable to erosion. The spring thaw creates mud that penetrates much deeper into the soil than the surface mud created by summer rains, and trails are thus more easily damaged by hikers' boots.
The New York State Department of Environmental Conservation institutes a voluntary trail closure in the Eastern High Peaks during this time of year that asks hikers to refrain from traveling above 3,000 feet.
For more information: click on
Details

Battenkill Runs Through It Festival - Sat. May 30, Noon - 6:00 pm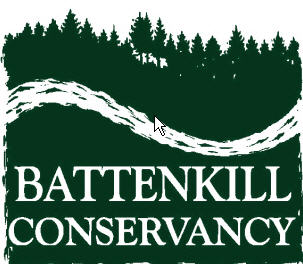 The Battenkill Runs Through It Festival was created in 2011 as an area-wide celebration to promote greater public awareness of the river and to provide outreach for Battenkill Conservancy's mission of preserving and enhancing the Battenkill watershed through education, advocacy, conservation and the River Watch program.
For more information on the festival visit:
Festival Page

Wilton Wildlife Preserve & Park's Wildlife Festival on May 31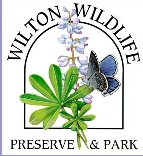 This is the 5th annual spring festival. Many of the activities will be taking place at the many pavilions and buildings around Camp Saratoga. As always, we want to get people outdoors, increase their awareness and appreciation of the natural world, become partners in conservation, and encourage them to learn and recreate in an environmentally responsible manner.
For more information:
Festival details

Grace Peak Celebration at North Hudson Park on June 20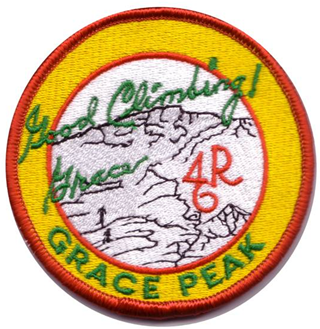 Please join 46-Rs and the Town of North Hudson in celebrating the official renaming of East Dix to Grace Peak. This historic event will include the Grace Hudowalski Essay contest award ceremony, the North Hudson Historical Society's Strawberry Festival, music by Jamcrackers and guest speakers.
Aditional info on the 46-R website soon:
adk46er.org

ADK 2015 Fall Outing Oct 2 - 4 in the Hudson Valley

This Fall, explore the magnificent Hudson River Valley Region. The Mid Hudson Chapter invites all ADKers, their families and friends, for a weekend of guided hikes, paddles, bike rides, and visits to historic and cultural sites.
For more information: click on
Fall Outing Details

ADK Mtn Club Announces Backcountry Citizen Science Projects
Adirondack Mountain Club is pleased to announce that it will be initiating two Backcountry Citizen Science projects, thanks to the Lake Champlain Basin Program (LCBP).
The projects entitled "Backcountry Water Monitors" and "Backcountry Forest Monitors" have been funded through LCBP's Aquatic Invasive Species Spread Prevention, and Education and Outreach Program respectively.
These projects involve recruiting volunteers to survey their favorite trails, lakes, and ponds for aquatic invasive species and forest pests.
For more information:
View

Help Wanted for Nominating Committee for Chapter Offices
At the annual meeting each fall, chapter officers are elected to serve the chapter for the upcoming fiscal year. In the spring, a nominating committee is formed to put together a slate of officers for the annual meeting.
We are seeking four people to serve on the committee with Laura Fiske, our Chapter Chair. The duties of the committee will be to brainstorm the names of individuals to serve as officers and contact them to determine their interest and answer any questions they may have about the position. The description of duties for all officers and elected positions is available in the
Chapter By-laws PDF
.
In addition to filling current vacancies we are seeking to build a list of individuals that may be interested in chapter leadership positions in the future. At times, vacancies occur during the year and positions need to be filled.
If you are interested in being a part of the nominating committee or becoming involved in the leadership of the chapter please let Laura know
chapterchair@adk-gfs.org

ADK Mountain Club needs good participation for Supervised Volunteer Trails Program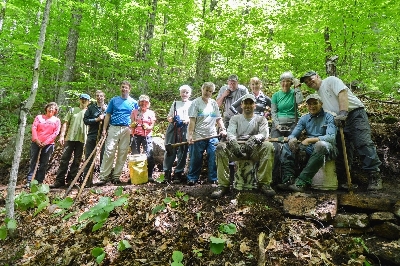 Since 1986, the Adirondack Mountain Club (ADK) has been hosting volunteers to participate in trail projects. In that time, over 10,000 volunteers took part in maintaining the trails of the Adirondack Park. Our volunteer trails program is not just about the trails though, it's also about the people that maintain them. I can say with confidence that all 10,000+ volunteers who participated in ADK's volunteer trails program left with a sense of stewardship for the Adirondacks. They know firsthand how much hard work it takes, and how rewarding it is, to keep our Adirondack trail system in tip-top shape.
It is going to be a tall order to fill all of these projects. For this expansion to be possible in the future we need good participation. Your help would mean 10,000 more great experiences, a more pleasant hiking adventure and the protection of wild areas along trail corridors.
We have several scholarship opportunities available for our High School Volunteer Program. These scholarships would cover the cost of our participation fee. Our newest addition is the ADK Woods Woman Scholarship. This scholarship is available to a high school aged woman who wants to participate in a volunteer trail project.
For more information:
Details

Help with Recreation Planning as member of multi-chapter group?
ADK is forming a Recreation Working Group to help the chapters with subjects such as trip leader training, assisting in the planning of annual/seasonal outings, and best practices: what chapters do well and could share with other chapters.
We would like to have members (this is not a formal committee) from several different chapters, with around 10 people. We will eventually have an annual face-to-face meeting (location to be determined), as well as the occasional conference call. Some of our work will also be done via e-mail.
If you are interested in participating, please contact Bob Van Hise at (716) 628-0355 or at
adkpaddles.bvh@gmail.com

Your Chapter Needs Some Good Volunteers!
As a way to develop a listing of chapter members that want to help out with the chapter, a volunteer request form has been developed. Please complete the volunteer form indicating your areas of interest and a member of the executive committee will get back to you to discuss the next steps.
The form is located in the Chapter Links under "Chapter Information Forms & Guidelines" or the link:
Volunteer Request Form
Contact Laura Fiske at 518-884-0345 or email
chapterchair@adk-gfs.org

Moreau State Park Expansion - former Mt McGregor Prison property
Moreau State Park Expansion - The 760 undeveloped acres of the former Mount McGregor Prison property will become part of Moreau State Park. The plan was announced recently by Rose Harvey, commissioner of New York's Office of Parks, Recreation and Historic Preservation.
The land transfer will make additional trails in the Palmertown Range possible, including a trail to the historically significant Grant Cottage. Connections to existing and proposed trails in the area are also envisioned. A master plan will be developed for the new recreational lands.
The prison property lies in the towns of Moreau, Wilton and Corinth. The main building, which closed as a prison in July of 2014, will be available for development.

Draft NYS Open Space Plan

The NYS DEC has recently released the Draft NYS Open Space Plan for review and comment. The comment period is closed View document PDF:
Draft Open Source Plan

J. Schneider Report on Pharaoh Lake Wilderness Area to DEC
View

Fill out report if you hiked Pharaoh Lake Wilderness Area
Details

Reminder: Include your email address when renewing membership!
We receive membership information bimonthly and update our membership list with your info! You may renew your ADK membership online by clicking on:
Renew Online!
- Make sure to select "Glens Falls Saratoga" as your chapter!
You may also update your email address at any time, by clicking on the Email Icon.